ONE FOR ALL | Yves Scherer: Honey Moon
Oct 03 -
Nov 08 2015
"The space where we're landing is a beach and the sky is pink from the passion of the two lovebirds celebrating their marriage in intimacy and seclusion…" So begins the newlywed narrative of Honey Moon, the first institutional solo exhibition of Swiss-born, New York-based artist Yves Scherer (b. 1987). In a multi-media, immersive environment, Scherer explores the possessive fictions that anonymous, online audiences construct from the everyday lives of celebrities.
Honey Moon transforms the lower-level gallery into a secluded Thai beach, where a sculpture of British actress and activist Emma Watson, represented as a mermaid, rests on a bamboo mat. The faces gracing the covers of several issues of Elle Men China peer across the space as an origami mosquito buzzes quietly near the figure. Through this fictionalized vacation that blends personal narratives with paparazzi culture, the artist highlights the scripted intimacy inherent to honeymooning, a fetishized ritual in which private acts merge with public expectation.
Yves Scherer: Honey Moon is the third exhibition in Swiss Institute's ONE FOR ALL series. Building on Swiss Institute's long history of providing a platform for emerging artists, each show in ONE FOR ALL will be the artist's first institutional solo exhibition in the United States, and will present a newly commissioned body of work specifically created for the exhibition space. Swiss Institute is grateful for support from the VIA Art Fund, Presenting Sponsor of the ONE FOR ALL series, to the Yves Scherer Exhibition Circle, in particular Peter Handschin, and to Galerie Guido W. Baudach for production support of this exhibition.
***
Yves Scherer (b. 1987 in Solothurn, CH) is based in New York City. Recent and upcoming solo­projects include: Couples, Studiolo, Milan (2015); Where Is The Love, ExoExo, Paris (2015); Days at Sea, Carl Kostyal, London (2015); Little Mermaid, Art Parcours, Basel (2015); Closer, Galerie Guido W. Baudach, Berlin (2014); Coney Island, S.A.L.T.S., Basel (2014); SKYLINE, SSZ Sued, Cologne (2013); Evolution & Comfort, Almanac Projects, London (2013); and Nail Care, Times Bar, Berlin (2012). In 2014, he graduated with an MA in Sculpture from London's Royal College of Art and holds a BA in Sciences of Culture from the University of Lucerne.
SWISS INSTITUTE PROGRAMMING IS MADE POSSIBLE IN PART WITH PUBLIC FUNDS FROM PRO HELVETIA, SWISS ARTS COUNCIL, THE NEW YORK STATE COUNCIL ON THE ARTS, WITH THE SUPPORT OF GOVERNOR ANDREW CUOMO AND THE NEW YORK STATE LEGISLATURE. MAIN SPONSORS INCLUDE LUMA FOUNDATION AND FRIENDS OF SWISS INSTITUTE (FOSI), LEADING PARTNERS INCLUDE UBS AND VICTORINOX. SWISS INSTITUTE GRATEFULLY ACKNOWLEDGES SWISS AS TRAVEL PARTNER, AND CHELSEA HOTELS AS HOSPITALITY PARTNER. SWISS INSTITUTE IS GRATEFUL TO VIA ART FUND FOR ITS SUPPORT OF THE ONE FOR ALL SERIES, TO THE YVES SCHERER EXHIBITION CIRCLE, IN PARTICULAR PETER HANDSCHIN, AND TO GALERIE GUIDO W. BAUDACH FOR PRODUCTION SUPPORT OF THIS EXHIBITION.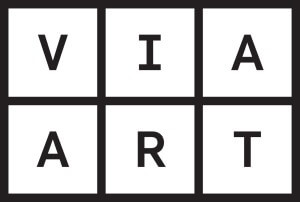 Media Contact: Dan Tanzilli / Mathilde Campergue, Third Eye
dan@hellothirdeye.com / mathilde@hellothirdeye.com, +1 646-593-8713
Related Events
Press