Oct 06 2015
Topical Cream Magazine presents: Le Corbusier Birthday Jam with Cecilia Corrigan, Juliana Huxtable, Eileen Myles and Julika Rudelius
Tues | 7pm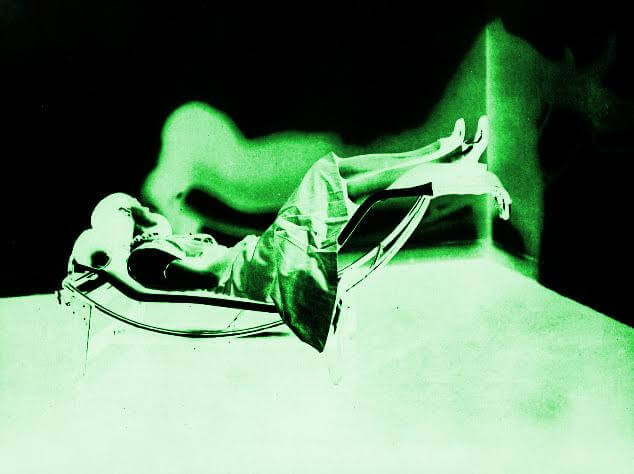 On the occasion of PAVILLON DE L'ESPRIT NOUVEAU: A 21st Century Show Home, please join Topical Cream Magazine to celebrate Le Corbusier's birthday with the premiere of Julika Rudelius's Threshold and poetry readings by Cecilia Corrigan, Juliana Huxtable and Eileen Myles.
Please RSVP to rsvp@swissinstitute.net.

Cecilia Corrigan is a writer and actress. Her debut book, Titanic (Northwestern / &NOW, 2014) was awarded the Madeleine P. Plonsker Prize. Her performances have been commissioned by the New York Performance Artists Collective and Artist's Space, among others.
Juliana Huxtable is a contemporary artist and poet from Texas who studied at Bard College. She was recently included in the New Museum's Triennial, Surround Audience. She will also be included in an upcoming exhibition at the Museum of Modern Art in New York.
Eileen Myles is the author of nineteen books including I Must Be Living Twice/new & selected poems and a re-issue of Chelsea Girls, both out from Ecco/Harper Collins in Fall, 2015.
Julika Rudelius is an internationally exhibiting video and performance artist. She studied at the Rietveld Academy and has completed residencies at the Rijksakademie van beeldenden kunsten, Amsterdam; ISCP, New York; and Lower Manhattan Cultural Council Workspace Program, New York. Rudelius has shown extensively at international venues including the Stedelijk Museum, Amsterdam; ZKM, Karlsruhe; Brooklyn Museum, New York; Tate Modern, London and MOCA, North Miami. Currently Rudelius works between Los Angeles, Amsterdam and Frankfurt and is a professor at the Hochschule für Gestaltung Offenbach in Germany.
Co-founded by Lyndsy Welgos and Ara Anjargolian, New York-based Topical Cream is a media platform focusing on women working in FAT: fashion, art and technology. The site features women's contributions in these fields, as well as topical issues.
Related Exhibitions