Nov 30 2022
These Seasons | Ravi Agarwal: The Sea of New Sands
Wed | 7PM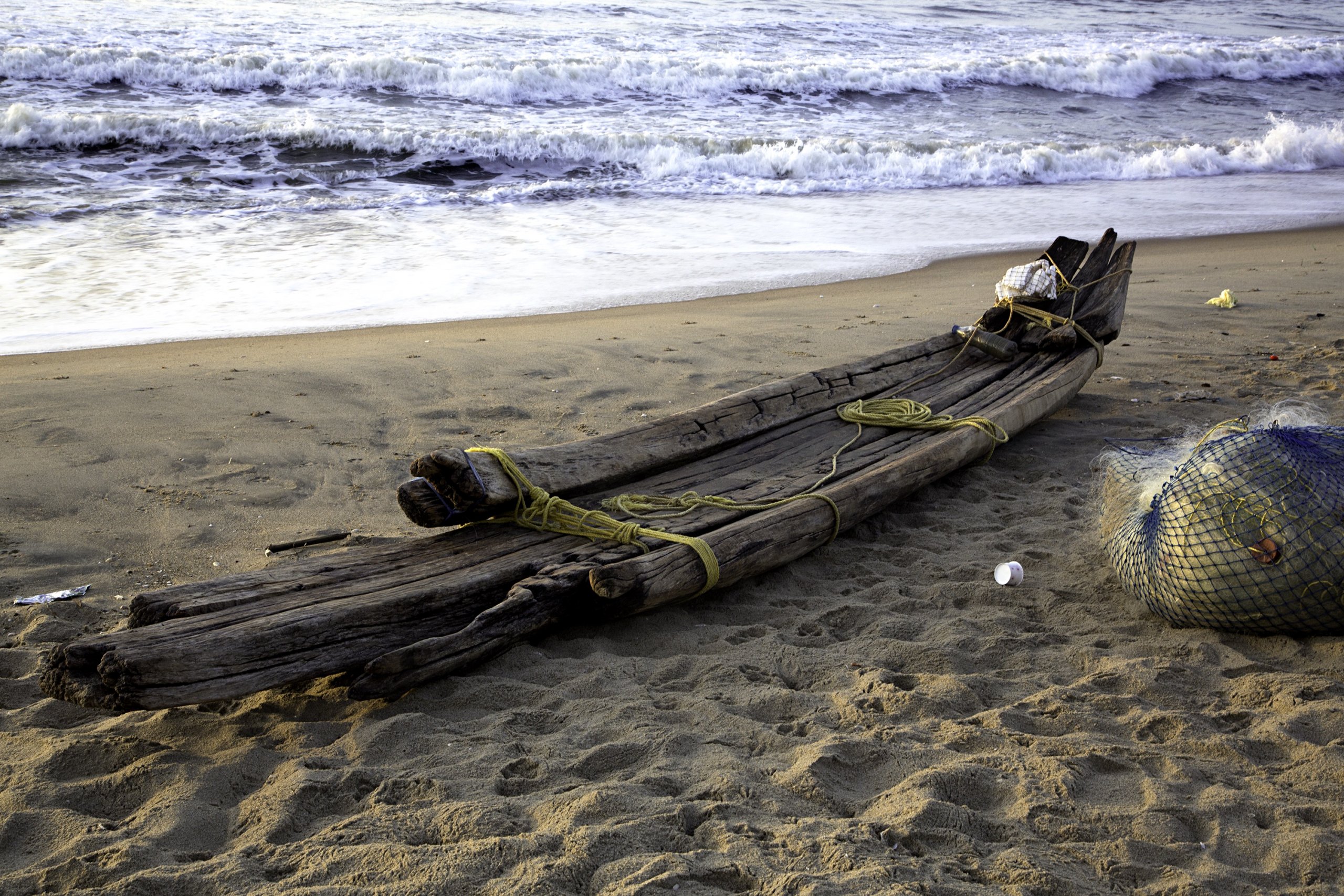 Please join us for a lecture by artist, curator and environmentalist Ravi Agarwal, organized as the inaugural installment of These Seasons. Centering on the fluctuating sands that form landing beaches in the Bay of Bengal, Agarwal's presentation considers the ever-evolving relations between sea and shore, and how these changes influence the lives of those who inhabit this unstable boundary.
Agarwal writes, "Off the Bay of Bengal, where the ocean meets the land, are sandy slivers of land known as landing beaches. These minuscule strips are the fisher's lifeline, where they live, work, pray and survive. Here, migrating sand grains, which flow down rivers from the eroding hills to the ocean, ceaselessly submerge and emerge from the waters. They have coexisted with and have borne the weight of these communities, their vessels, their language, cultures, the fish, and their gods, for over two thousand years. But for how long? These shifting edges which have been in constant ebb and flow with the currents of tropical seasons are now changing like never before, irrevocably. Alongside, the rising waters are infested with new anthropogenic materials: concrete and microplastics."
Driven by an immersive research-based artistic practice spread over four years, the talk focuses on one landing beach to better understand the entangled nature-culture inhabitations and their current planetary significance.
These Seasons is an ongoing transdisciplinary public program that invites artists, scholars and writers to explore theories of nature, landscape, ecology, human and non-human life forms and climate action.
Please RSVP to rsvp@swissinstitute.net.
Ravi Agarwal has a long standing interdisciplinary practice as a photographer, artist, environmental campaigner, writer and curator. Bridging the divide between art and activism, he addresses the entangled questions of nature and its futures using photography, video, text and installation. His work ranges from the long documentary to the conceptual and performative and he has regularly published photobooks and diaries:
Ambient Seas
(2016),
Extinct?
(2009),
Immersion. Emergence
(2006). His work has been shown at the Museum of Contemporary Art, Belgrade (2021) and at the Biennials of Havana (2019), Yinchuan (2018), Kochi (2016), Sharjah (2013), Indian Highway (2009), and Documenta XI, among other places.He was the curator for
New Natures; A terrible beauty is born
at the Goethe Institute Mumbai in January 2022. He is currently working on a new photobook and a multispecies art project,
Samtal Jameen, Samtal Jameer,
supported by the Prince Claus Foundation.
Image courtesy of Ravi Agarwal.