Oct 27 2023
These Seasons | Decolonial Geo-Imaginaries with Zoé Samudzi
Fri | 7PM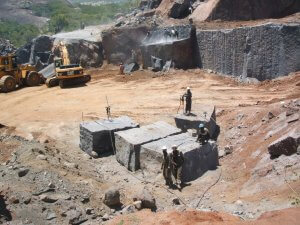 For the seventh installment of These Seasons, please join us for a lecture by the writer and scholar Zoé Samudzi. In conceptualizing colonial dispossession as a transnational political economic structure as opposed to event or bounded temporality, this lecture will engage the politics of post-independence extraction in Zimbabwe. Grappling with enduring North-South coloniality, Samudzi considers the relationship between attempted land reform, the subsequent economic strictures of imposed sanctions — codified in human rights discourses as "unilateral coercive measures" — and the paradoxical productions of local modes of sovereignty. Against the carcerality of land enclosure, the coterminity of the [ongoing] Scramble for Africa and the Great Acceleration, Samudzi will gesture towards a narrativization of the anthropocene: of de/reterritorialization and forced movement, ecological catastrophe, pandemic disruption, political corruption, and a geo-imaginary of land/The Land that endeavors towards liberation.
These Seasons is an ongoing transdisciplinary public program that invites artists, scholars and writers to explore theories of nature, landscape, ecology, human and non-human life forms and climate action.
Please RSVP to rsvp@swissinstitute.net.
Zoé Samudzi is the Charles E. Scheidt Visiting Assistant Professor of Genocide and Genocide Prevention at the Strassler Center at Clark University. Her work engages afterlives of genocide and coloniality, visual studies and the politics of seeing/witnessing, the spatialities of violence, biomedicalization, and the restitution of human remains. She is an associate editor at Parapraxis Magazine, and a critic and writer whose work has appeared in Artforum, the Architectural Review, Art in America, Errant Journal, and the New Republic among other outlets.
Image: A granite mine in Zimbabwe, photo via C.R.G. Quarries