Apr 21 2023
These Seasons | Conversation: T'uy't'tanat Cease Wyss and Naoco Wowsugi
Fri | 7PM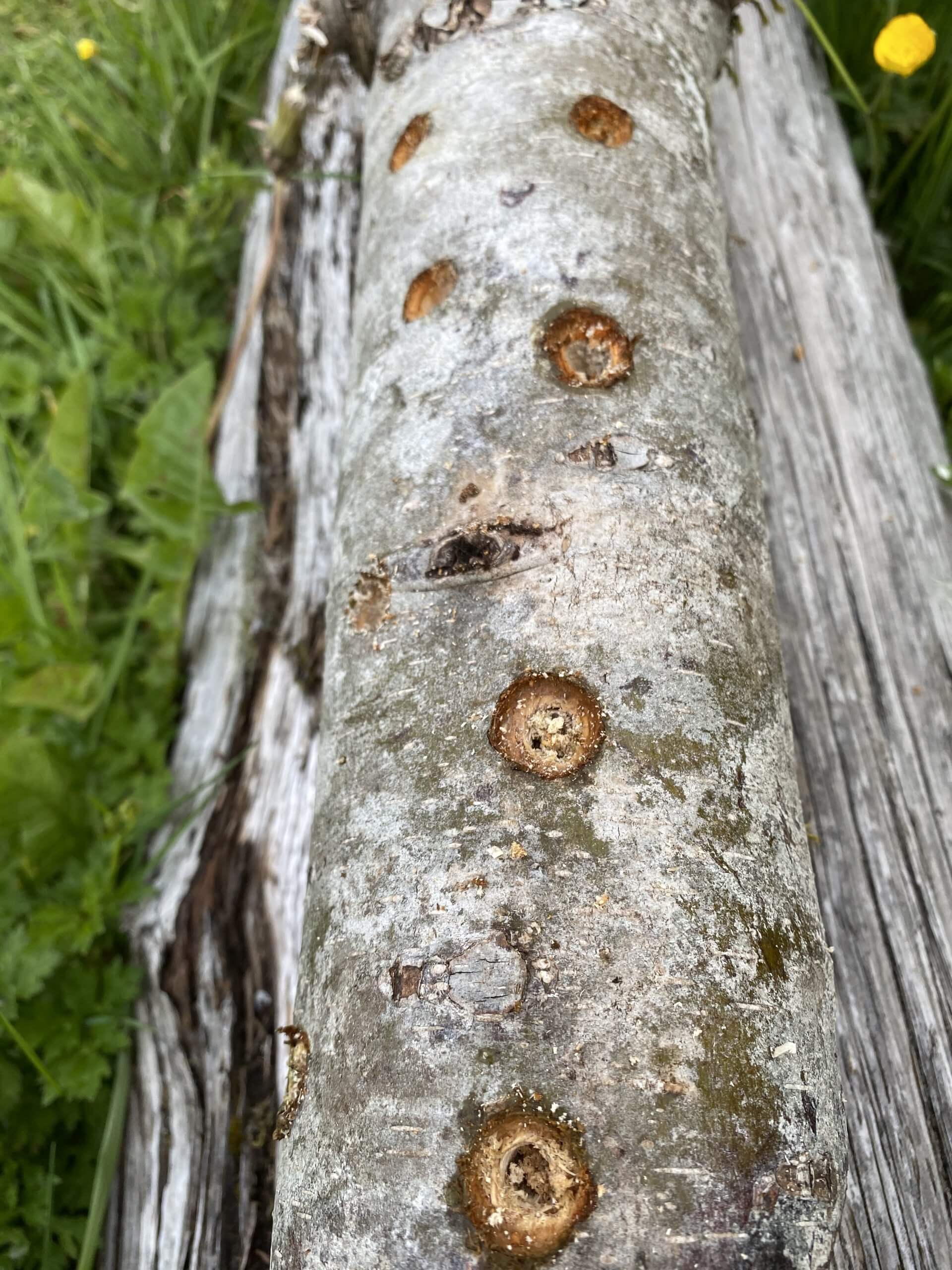 For the fifth installment of These Seasons, please join us for a conversation on mushrooms, sound, soil remediation and community building.
Dr. T'uy't'tanat-Cease Wyss is currently expanding on her research with wild mushrooms as not only a means for remediation of soil areas damaged by industry, colonialism and other toxic waste, but as a tool for healing our bodies, minds and spirits. For a forthcoming project at SI in summer 2024, Wyss will bring the healing sounds of mushroom out through biosonic synthesizers and bridge the languages of plants with Indigenous languages, creating conversations between them all in a sculptural installation.
Naoco Wowsugi's cross-disciplinary projects, ranging from portrait photography and participatory performance to horticulture, explore the nature of belonging and inclusive community building. Inspired by the ideas of bioregionalism, which examines how nature affects the livelihood of the region, Wowsugi's art highlights and fortifies everyday communal and interpersonal identities.
The conversation between T'uy't'tanat-Cease Wyss and Naoco Wowsugi will be moderated by SI Director Stefanie Hessler.
Please RSVP to rsvp@swissinstitute.net.
T'uy't'tanat-Cease Wyss is an interdisciplinary artist who works with digital media, writing, performance and land based remediations as her multi-disciplinary arts practice. She is a community engaged and public artist, Indigi-Futurisms developer/artist, land based artist and ethnobotanist/permaculture designer. Her works range over 30+ years and have always focussed on sustainability, permaculture techniques, Coast Salish Cultural elements and have included themes of ethnobotany, Indigenous language revival, Salish weaving and digital media technology. In 2022 Cease was awarded an honorary PhD from ECUAD and was also awarded the MST [Musqueam/Skwxwu7mesh/Tseil watuth: aka  Skwxwú7mesh, xʷməθkʷəy̓əm, and səl̓ílwətaʔɬ Lands & WatersSkwxwú7mesh Ux̱imix̱w']  AiR fieldhouse in Stanley Park for the next 3 years. She will be infusing all elements of her diverse practice into this time spent reconnecting to her ancestors whose spirits remain a part of this forest and shoreline.
Naoco Wowsugi is a community-engaged artist who lives and works in Washington, DC. Wowsugi's notable exhibitions and talks include How Can We Gather Now?, presented by the Washington Project for the Arts, Washington, DC (2023); Very Sad Lab: The Incubator at Transformer, Washington, DC (2022); Care Package, presented by the Smithsonian Asian Pacific American Center (2020); Fungus Among Us at Redux Contemporary Art Center, Charleston, SC (2019); and Open Engagement at Queens Museum, Queens, NY (2018). Her awards and fellowships include The Surf Point Foundation Residency (2022), Oak Spring Garden Foundation Residency (2022), Wherewithal Project Grants from the Washington Project for the Arts and The Andy Warhol Foundation (2022), and The Rauschenberg Residency (2017).
These Seasons is made possible by Teiger Foundation.