Feb 23 2023
These Seasons | Cold Cases with Susan Schuppli and Shannon Mattern
Thurs | 7:30PM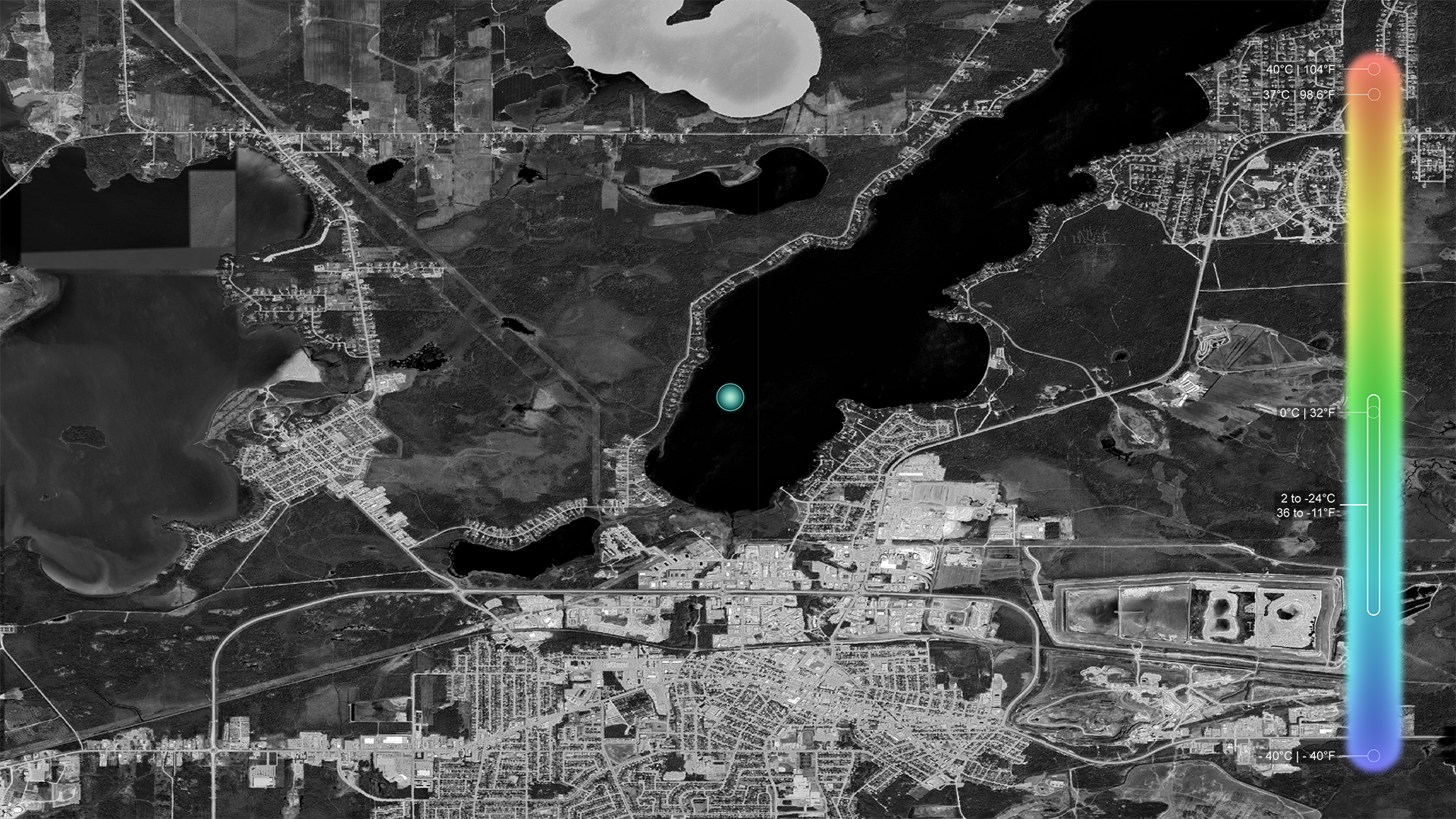 Please join us for the third installment of These Seasons, a conversation between artist and researcher Susan Schuppli and scholar Shannon Mattern. Schuppli is renowned for her meticulous presentations of material evidence from ecological disasters and climate change. In advance of the program at SI, she will present a selection of videos to be viewed online. These videos can be found below. At the event, Schuppli and Mattern will discuss the digitally exhibited works, and, more broadly, the use of weather and climate as a tool of violence and control.
To RSVP, please email rsvp@swissinstitute.net.
Susan Schuppli, COLD RIGHTS, 2022
Ice is universally recognized as under considerable threat by global warming and in urgent need of practices of care and preservation. Although temperature rise is viewed as a dominant feature of climate change, temperature is often 'naturalized' as an ambient environmental condition beyond human control when it comes to accounting for the role of temperature in the production of harm and violence against bodies within cold contexts; bodies, that are, more often than not, those of racialized peoples.
Through the analysis of a series of contemporary as well as historic 'cold cases' the project explores the strategic role of temperature and speculates about the emergence of a new thermo-politics defined by cold. The word JUSTICE is an important starting point for this project as it comprises the two key terms — JUST & ICE — that structure its framework ethically and materially. How might we conceive of a 'just' notion of activities and actions related to the breaking, thawing, and melting of 'ice' or to the ways in which 'cold' been weaponized as a tactical instrument of policing, custody, and detention of indigenous and migrant bodies?Each of these  COLD CASES exposes the degree to which temperature becomes a register of violence. One that includes the legacies of climate colonialism, longstanding socio-economic inequalities, and ongoing structural racism.
Investigating the politics of cold through these six cases,  invites viewers to reflect upon the ethical  imaginaries implicit in the conjoined term just-ice and by extension the experiential valence of temperature as it both interacts with and is instrumentalized by institutions, bodies, materials, and environments.
COLD CASES emerges out of Susan Schuppli's multi-year artistic research project Learning from Ice.
Susan Schuppli, COLD CASES: Freezing Deaths, 2021


This COLD CASE examines the clandestine practice in Canadian policing known as "starlight tours" which involved dropping Indigenous people taken into custody in remote areas, resulting in exposure, hypothermia, and freezing death. Admission to abandonment as a shadow operation of policing has been vigorously denied and disciplinary action and accountability remains infrequent and is at best significantly delayed. Yet the pattern and practice of "starlight tours" has unfolded across cities and rural communities in Canada for decades. When authorities were forced to confront the outcomes of inquiries and commissions, denial and indifference on the part of those implicated was the norm. COLD CASES discussed include Neil Stonechild, Frank Joseph Paul, Lloyd Joseph Dustyhorn, Darrell Night, Rodney Naistus, Lawrence Kim Wegner, Robert & Joel Houle, and recent reports from Val-d'Or, Quebec.
Susan Schuppli, COLD CASES: Weaponizing Water, 2021
This COLD CASE investigates the events at Backwater Bridge within the Standing Rock Indian Reservation in North Dakota during the "noDAPLmovement". Despite sub-zero temperatures and a wind chill of -10 Celsius, the Morton County Sheriff began a 12-hour assault against Water Protectors and their allies firing a water canon against protestors throughout the night. As core temperatures of bodies fell into the danger zone, the campfires that were being used to generate warmth were also targeted. This aggressive campaign to disband water protectors from mobilising support included the use of explosive grenades and rubber bullets. The military-style blockade of the highway by law enforcement further hampered amedical treatment. Over 200 peaceful protestors were injured that night – twenty-six needing immediate hospitalisation. Over 300 cases of hypothermia were reported.
Susan Schuppli, COLD CASES: Icebox Detention, 2021
This COLD CASE explores the incarceration of migrants in cramped freezer-like cells in US Customs and Border Protection (CBP) detention centres along the US/Mexico border from 2003 to the present. According to law, temperatures in the temporary holding cells must be maintained at between 20-24 degrees. Yet repeated testimonies from former 'icebox' detainees corroborate accounts of the dire conditions experienced in these cells—all emphasising how frigid it gets with air conditioning blasting throughout the facility. When guards met out punishment, it is often a threat to turn the temperature down. Under detention, modulation of temperature becomes another mode of governance over migrant lives. An instrument of abusive control aimed at dissuading migrants from claiming formal asylum, which would move them from their temporary holding cells into permanent Immigration and Customs Enforcement facilities (ICE).
Susan Schuppli is a researcher and artist based in the UK whose work examines material evidence from war and conflict to environmental disasters and climate change. Her current work is focused on learning from ice and the politics of cold. Creative projects by Schuppli have been exhibited throughout Europe, Asia, Canada, and the US. She has published widely within the context of media and politics and is author of the book, Material Witness published by MIT Press in 2020. Schuppli is Director of the Centre for Research Architecture, Goldsmiths University of London where she is also an affiliate artist-researcher and Board Chair of Forensic Architecture.
Shannon Mattern is the Penn Presidential Compact Professor of Media Studies at Art History at the University of Pennsylvania. From 2004 to 2022, she served in the Department of Anthropology and the School of Media Studies at The New School in New York. Her writing and teaching focus on media architectures and infrastructures and spatial epistemologies. She has written books about libraries, maps, and urban intelligence, and she contributes a column about urban data and mediated spaces to Places Journal. You can find her at wordsinspace.net.