Sep 20 2018
Symposium | The Anti-Museum, Part One
Thurs | 6:30PM and 8:15PM

With Robert Barry, Genesis Breyer P-Orridge, Graciela Carnevale, Henry Flynt, Kenneth Goldsmith, Swetlana Heger, Ben Morea, and Reiko Tomii 
Curated by Mathieu Copeland, in collaboration with Fri Art, Kunsthalle Fribourg, Switzerland.
Encompassing panel discussions, events, music performance and lectures, The Anti-Museum – A Symposium brings together artists, musicians, writers, poets, theorists and curators to discuss the possibility of the Anti-Museum, approached through the understandings of anti-art, anti-artist, anti-exhibition, anti-design, anti-architecture, anti-technology, anti-music, anti-cinema, anti-writing, anti-culture, anti-university, anti-philosophy or anti-religion. 
Program
September 20, 6:30PM
Introduction by Mathieu Copeland
Videoconference with Graciela Carnevale
September 20, 8:15PM
Henry Flynt will deliver a talk titled REVISITING MY PANORAMIC CRITIQUE OF CULTURE FIFTY-FIVE YEARS AGO, a retrospective consideration of the panoramic critique of culture he presented in Walter De Maria's loft in February 1963. Before the talk, he will present a rock instrumental for electric violin, as yet untitled.
For September 21 program, please click here.
Please rsvp to rsvp@swissinstitute.net. Please note: events at Swiss Institute are limited capacity, and entry is on a first-come, first-served basis.
In conjunction with the symposium, artist Swetlana Heger takes Fri Art offline (http://www.fri-art.ch). 
The Anti-Museum – A Symposium is dedicated to the memory of Jean Toche (1932 – 2018), whose uncompromising stance relentlessly affirmed the absolute necessity of radicality in art.
Published by Fri Art & Koenig Books – London, with KW – Berlin, The Anti-Museum comprises of 794 pages of interviews, statements, manifestos, and over sixty essays, completed with historical reprints and a dense iconography dedicated to all forms of the "anti."
"This evening, I will review the panoramic critique of culture which I gave in Walter De Maria's loft in February 1963 …"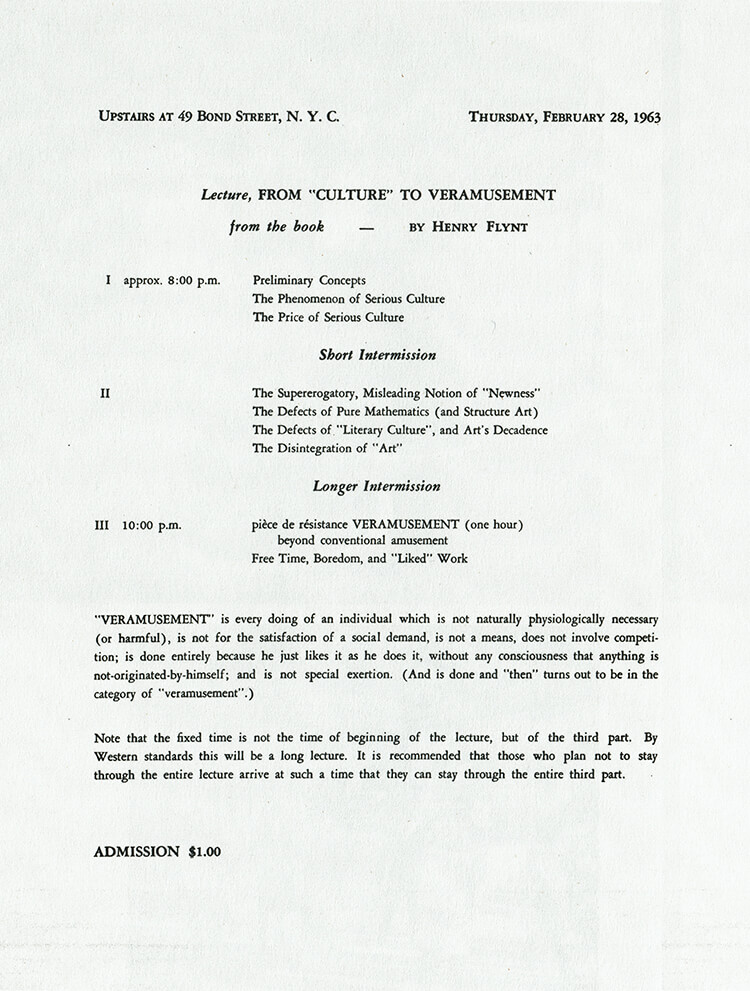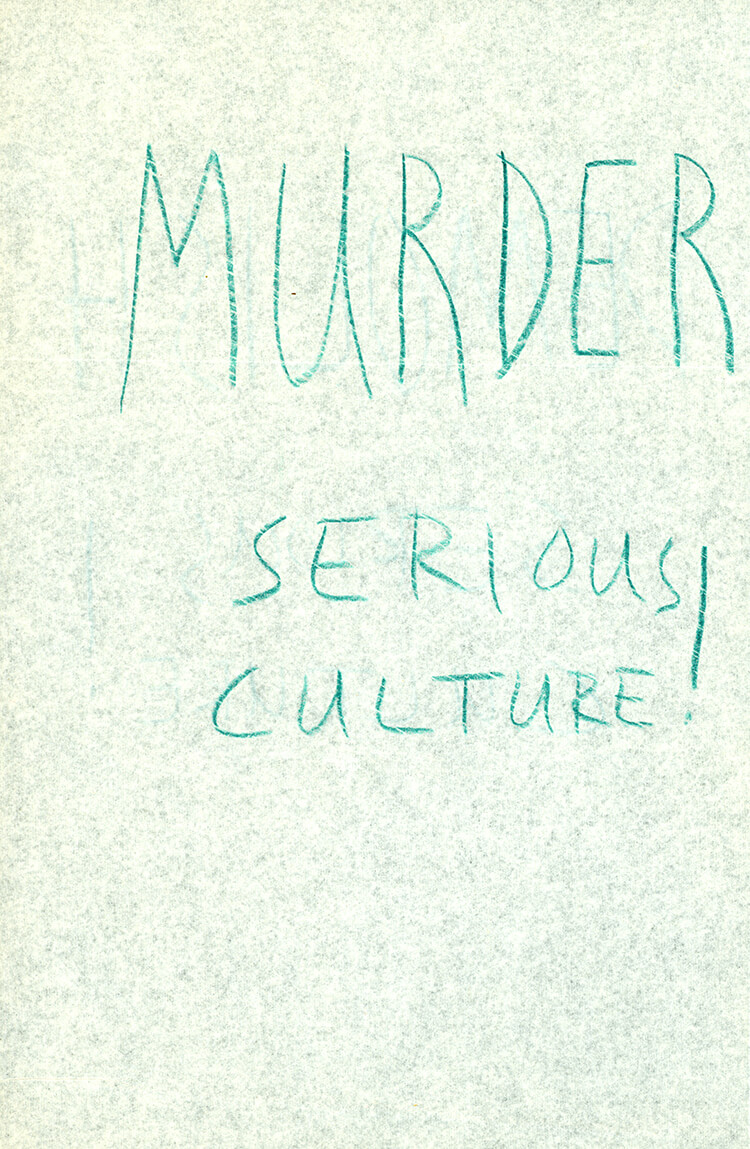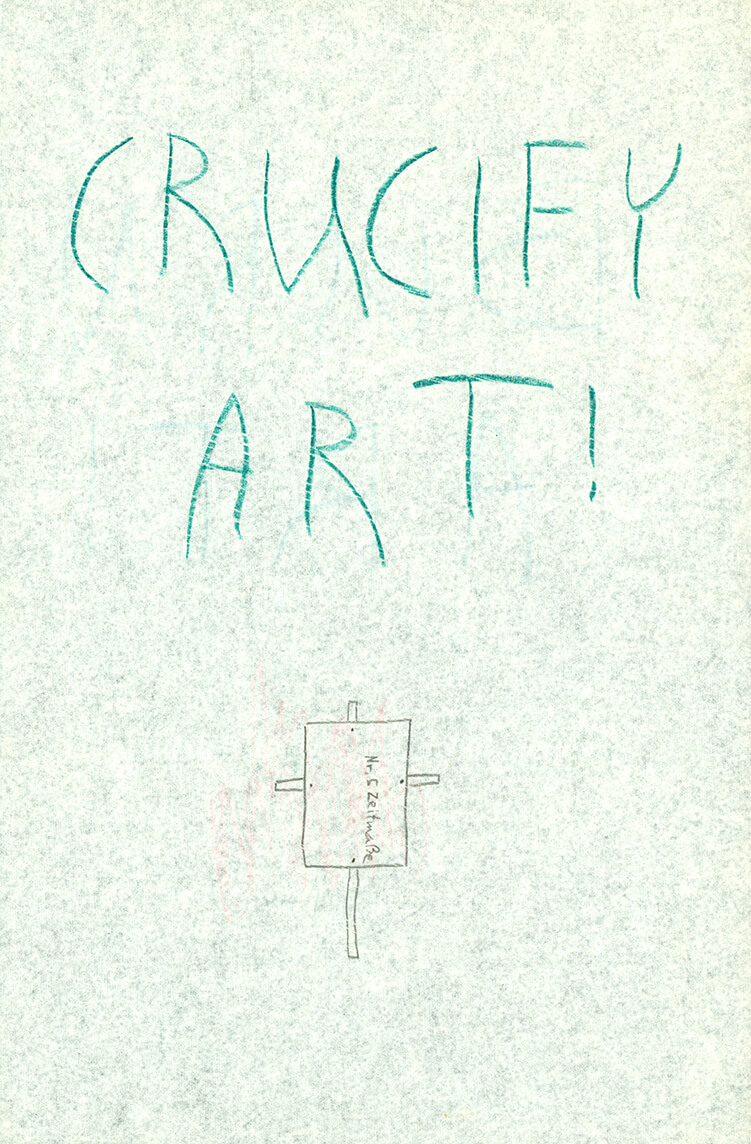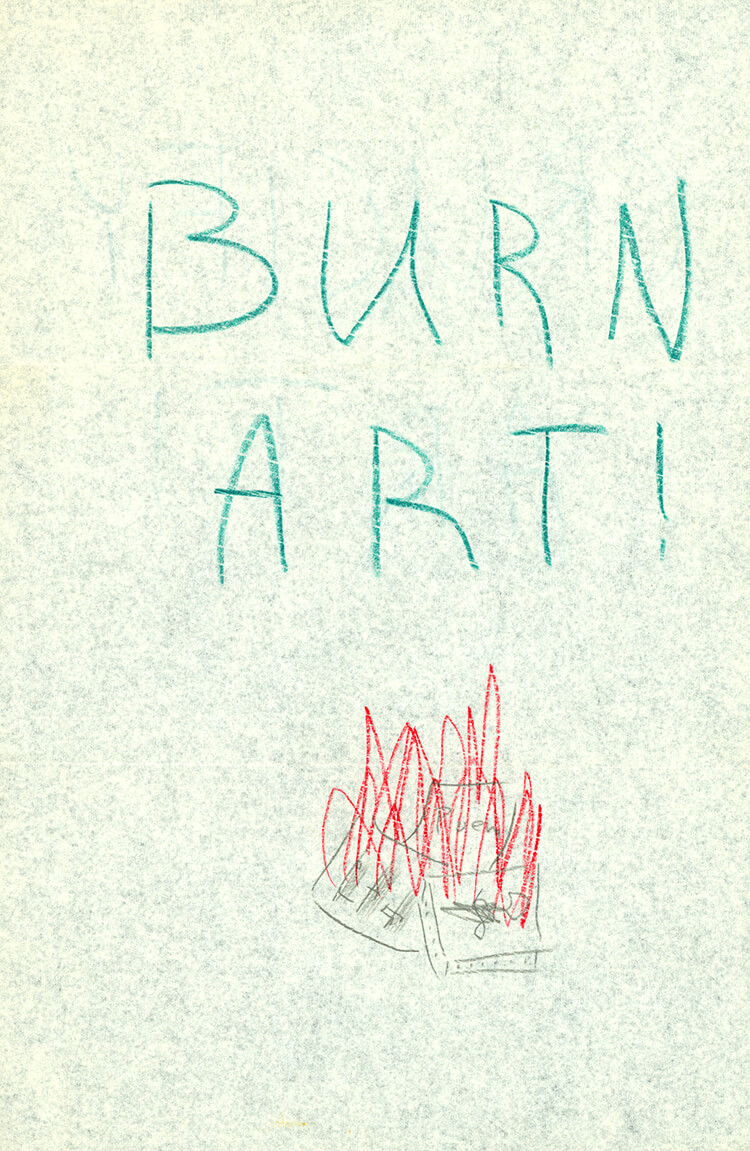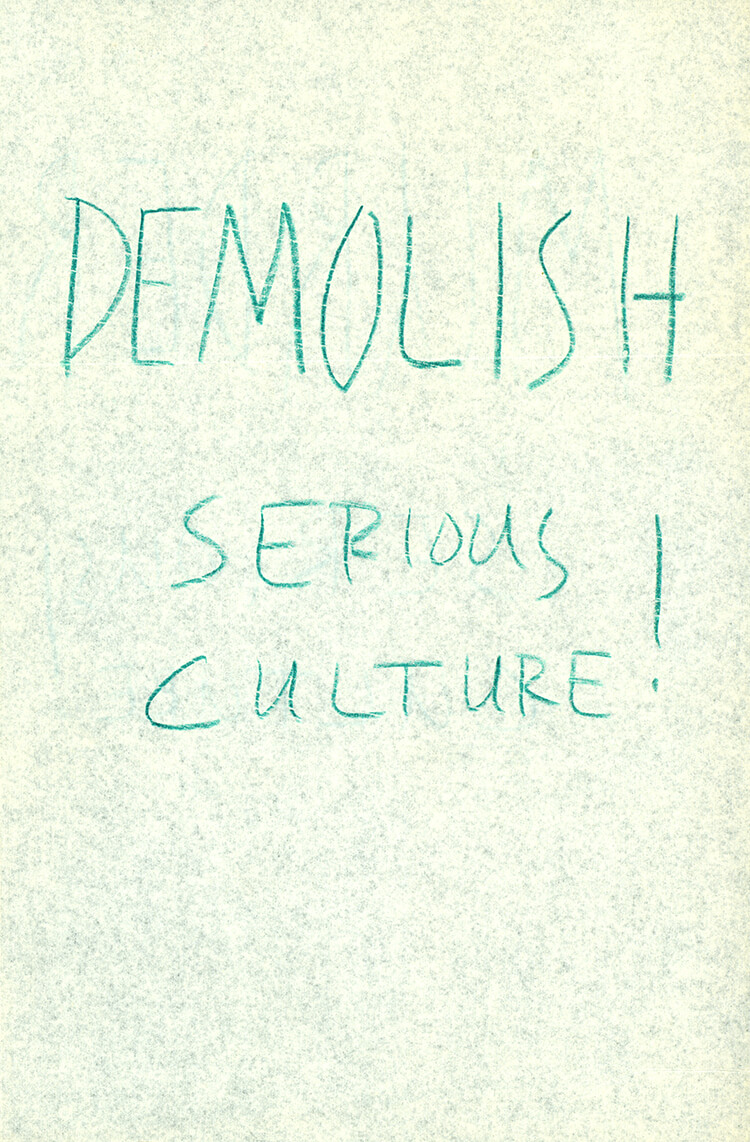 Image: A Retrospective of Closed Exhibitions – Hi Red Centre "Great Panorama Exhibition (aka Closing Event)," Fri Art, 2016. Photograph: Primula Bosshard.