Aug 04 2020
SI & The New York Public Library | Artist Talk: Yu Honglei 对话艺术家尉洪磊
Tues | 10AM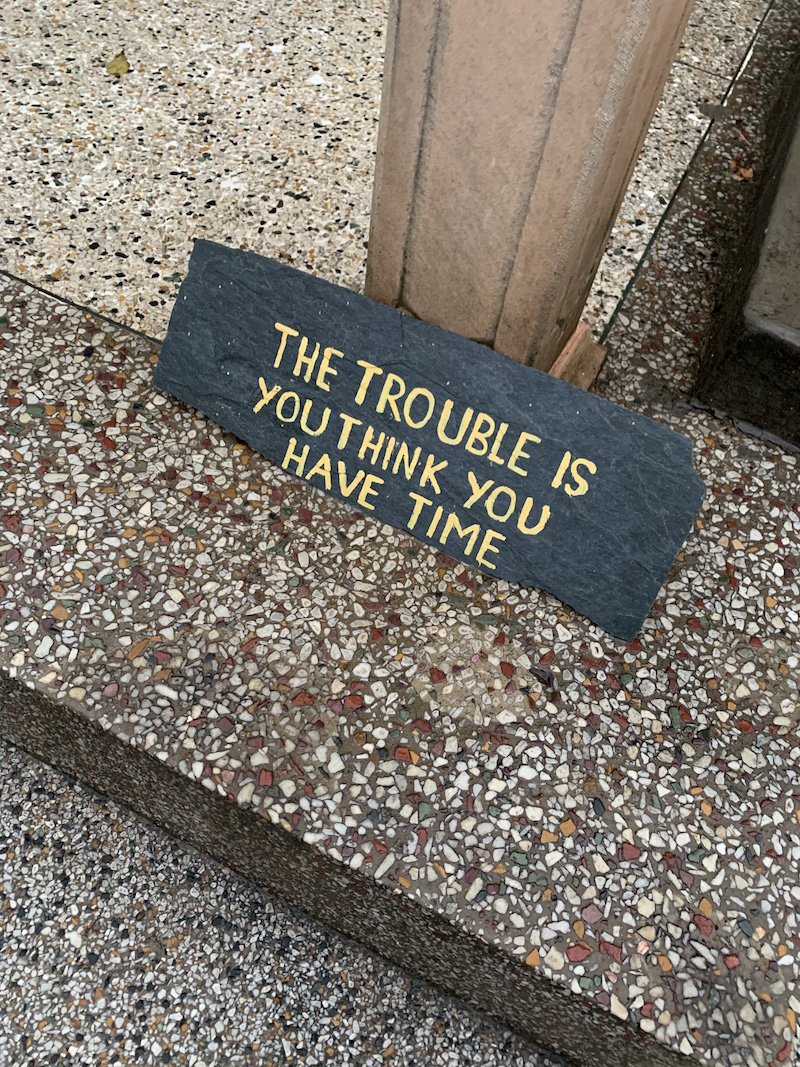 In collaboration with the New York Public Library, Swiss Institute is delighted to present an artist talk by Yu Honglei. The event, conducted in Mandarin Chinese, will be broadcast on the New York Public Library's website via GoToWebinar. For details and to register, please click here. 
In a diaristic presentation, Yu Honglei will explore ways of life during COVID-19 time. The talk will consider Honglei's recent paintings and early video work, interwoven with the haikus of Kobayashi Issa and quotidian video footage recorded on the artist's phone two months prior to the outbreak of the virus in China. Seen together, the elements present a singular look at the artist's interdisciplinary practice and point toward the "flattening" of communication and artistic production in times of isolation. 
Swiss Institute与纽约公共图书馆合作,为大家呈现尉洪磊的艺术家讲座。讲座将使用中文普通话进行,并将通过GoToWebinar在纽约公共图书馆的网站上播出。有关详情及注册方式,请点击此处。
在此次充满启发和日记性的讲座中,尉洪磊将探讨他在COVID-19时期的生活方式。这次谈话将涉及尉洪磊最近的画作和早期的视频作品,其中穿插小林一茶(Kobayashi Issa)的俳句以及病毒在中国爆发前两个月这位艺术家手机上录制的日常视频。综合来看,这些元素展现了艺术家跨学科实践的独特视角,并指向隔离时期交流和艺术生产的"扁平化"。
Yu Honglei (b. 1984, Inner Mongolia) lives and works in Beijing. His selected solo exhibitions include New Directions, UCCA, Beijing, 2019 and Everything is Extremely Important: There is Nothing That Will Not Come Back Again, Magician Space, Beijing,  2013. Selected recent group exhibitions include Extreme Mix: 2019 Airport Biennale, Guangzhou, 2019; 57th October Salon: The Marvellous Cacophony, Belgrade, 2018; I Scream, You Scream, We All Scream For Ice Cream, Fondazione Baruchello, Rome, 2017; Marching in Circles, Long March Space, Beijing, China, 2017; Hybrid Layers, ZKM Center for art and media, Karlsruhe, Germany, 2017.
尉洪磊,1984年出生于内蒙古,现工作与生活在北京。近期个展:"新倾向",尤伦斯当代艺术中心,北京,2019; "任何事物都是极其重要的没有什么是不会再回来的",魔金石空间,北京,2013。部分群展:极限混合:空港双年展,广州,2019; 贝尔格莱德双年展,贝尔格莱德,塞尔维亚,2018; "I Scream, You Scream, We All Scream For Ice Cream",Fondazione Baruchello,罗马,意大利,2017;"原地前进",长征空间,北京,2017;"Hybrid Layers",ZKM卡尔斯鲁厄艺术与媒体中心,卡尔斯鲁厄,德国,2017。