Jun 30 2022
Screening | The Consonant Unknown, organized by Shen Xin
Thurs | 7PM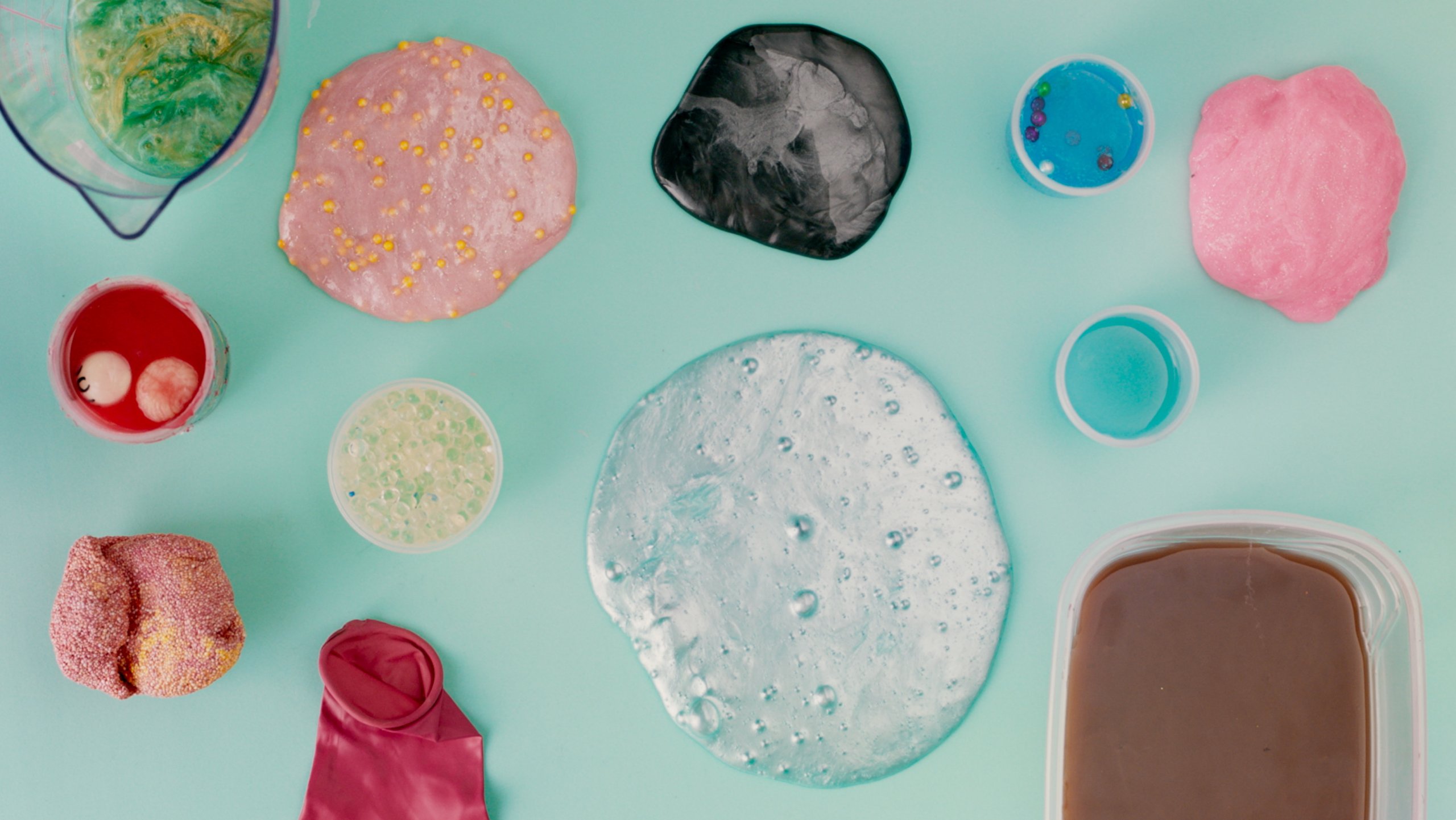 With Leila Awadallah, Luzi Yang, Yashaswini Raghunandan & Arianna Zuanazzi, Tulapop Saenjaroen, Ali Van and Wang Xiaolu. 
Swiss Institute is delighted to present The Consonant Unknown, an screening program organized by artist Shen Xin held on the occasion of their solo exhibition, ས་གཞི་སྔོན་པོ་འགྱུར། (The Earth Turned Green). 
Shen Xin writes, "If one could enact senses from a place of accountability, of the unknown, what would it look like? This screening program explores relationships that uphold the unknown as much as the known: to invite participation in experimenting with perceptions of sound and language (Yashaswini Raghunandan and Arianna Zuanazzi), to put one's body and movement in dialogue with the unknown (Leila Awadallah), to draw aerial scenes of birth through symbiosis of the miraculous Luzi Yang), to hold the preservation and therefore the manifestation of the unknown as a witness and creator (Ali Van), to allow the animated to inherit time in liquid forms (Tulapop Saenjaroen), and to emerge from the materiality of what can be submerged into (Wang Xiaolu). In these works, the unknown carves spaces for new values to surface and for the desire toward multitudes to be pronounced." 
Yashaswini Raghunandan & Arianna Zuanazzi
I invite you (4 min 50 sec)
Leila Awadallah
Sea Nonna See Teta (10 min 15 sec)
Luzi Yang
What Miracles Took Place When You Were Born (7 min 47 sec)
Ali Van
Die Fermentierten (31 min 42 sec)
Tulapop Saenjaroen
Squish! (17 min 31 sec)
Wang Xiaolu
Wet Togetherness (work in progress) (6 min 30 sec) 
To RSVP, please email rsvp@swissinstitute.net. Please note: events at Swiss Institute are limited capacity and entry is on a first-come, first-served basis. An RSVP does not guarantee entry.
Leila Awadallah
(she/her) is a dancer, choreographer and film wanderer based between Minneapolis and Beirut. Her work in movement centers the body and its relation to land/place/peoples, rooted in the context of her own skin as an indigenous Palestinian, Arab-American, SWANA, Sicilian, and mixed Mediterranean diasporic being. She is the founder of the Body Watani (body-as-homeland) dance project and practice, which began in 2020. Body Watani's first work,
TERRANEA
is supported by National Performance Network, Goethe Institute, MSAB, ARENA, Links Hall, and the Arab American National Museum. She is a Jerome Hill Fellow (2021–2023), and previously a Springboard 20/20 and Daring Dances Fellow. Awadallah's work has been supported through research residencies and performances at the Hammana Artist House, Amalgam, and Lebanese National Theatre (Lebanon), Camargo Foundation (France), Arab American National Museum (Michigan), and most widely across spaces and places in and around her home in the Twin Cities. Mentored by Ananya Chatterjea, she trained, taught, and performed with Ananya Dance Theatre as a company member (2014–2019). She has a BFA in dance from the University of Minnesota.
Luzi Yang
was born in Hangzhou, China. They received their B.A. in comparative literature from Harvard University in 2011 and were awarded a graduate scholarship by DAAD in the same year. They received their MFA in Film/Video from California Institute of the Arts in 2016. They participated in the group shows
Toward the Emergence of Resistance
(Taikang Space, Beijing, 2016) and
An Impulse to Turn
(Inside-Out Museum, Beijing, 2020). Solo exhibitions include
New Directions: Luzi Yang
at UCCA Center for Contemporary Art (Beijing, 2018) and their personal exhibition
The Double-Ended Cypress: Memory and Consciousness
at C5 Space (Beijing, 2022).
The collaboration of

Yashaswini Raghunandan and Arianna Zuanazzi

sits at the intersection of human neuroscience and cinematic technologies of audio and video. Raghunandan is an artist and filmmaker based in India who has a special interest in the stories that sound can tell. Her films have been screened at various national and international festivals. Zuanazzi is a postdoctoral researcher working at NYU (US). She uses neuroimaging techniques such as magnetoencephalography to study how the brain processes spoken and written language and combines information to create meaning. In 2021, the collaborators produced the science-inspired film I invite you, which won the Symbiosis competition at the Imagine Science Film Festival. They are both currently working on a multisensory installation titled

The Hidden Story

. To date, Raghunandan and Zuanazzi have never met in person.
Tulapop Saenjaroen
is an artist and filmmaker currently based in Bangkok. His recent works interrogate the correlations between image production and production of subjectivity as well as the paradoxes intertwining control and freedom in late capitalism. In combining narrative and the essay film genre, he investigates subjects such as tourism, self-care, and free labor through remaking and reinterpreting produced images and their networks. Saenjaroen received his MFA in fine art media from the Slade School of Fine Art and an MA in aesthetics and politics from CalArts. Saenjaroen's works have been shown in exhibitions and screenings internationally, including Locarno Film Festival; International Film Festival Rotterdam; International Short Film Festival Oberhausen; Images Festival, Toronto; DOK Leipzig; Image Forum, Tokyo; Conversations at the Edge at Gene Siskel Film Center Chicago; Harvard Film Archive; Curtas Villa do Conde; Abandon Normal Devices Festival, UK; FICVALDIVI, Chile; the Museum of the Moving Image, New York; 25FPS, Zagreb; Kasseler DokFest; Vancouver International Film Festival; CROSSROADS at SFMOMA; Bucharest International Experimental Film Festival; Display Gallery Prague; NUS Museum, Singapore; 100 Tonson Gallery, Bangkok; and others. Saenjaroen has won awards from Winterthur, Jakarta, Moscow, Singapore, and Thailand.
Ali Van
practices axiology, moving within living architecture, gastronomic ancestry, silent geography, and manner song. She was born in New York, nurtured through Hong Kong and appertains to Minnesota. Van received a BA from Yale University and an MFA from Columbia University School of the Arts. Her work centers in languages of love and figures its radius with light and psyche. She has presented her work in Italy, Switzerland, Austria, Slovenia, the US, Japan, Thailand, Singapore, Taiwan, China and Hong Kong. In wilderness, she heeds one.
Xiaolu Wang
is a documentary filmmaker, curator and translator from the Hui Muslim Autonomous Region of China, whose practice is based in the mapping of interiority, with the use of video, poetry, memory, translations, and a decolonial lens. Their work has been screened at local venues and international film festivals. They contributed translations to journals including
單讀
. They are a recipient of the 2019 Jerome Film and Media Grant, and a fellow of DocX Archive Lab 2021–2022, organized by Duke University's Center for Documentary Studies. They are currently a part of the On Being Project's inaugural artists-in-residence. Besides being a practicing cinephile, they occasionally host podcasts, and frequently read the Tao Te Ching. Their work has been generously supported by Metropolitan Regional Arts Council of Minnesota, Saint Paul Neighborhood Network, Jerome Foundation, Women Make Movies, and UnionDocs. They live on Dakota land (present-day Minneapolis) with two cats, Marvin and Moto, who sleep on separate couches.
Related Exhibitions