Feb 22 2018
Screening | Donna Haraway & Fabrizio Terranova: Story Telling for Earthly Survival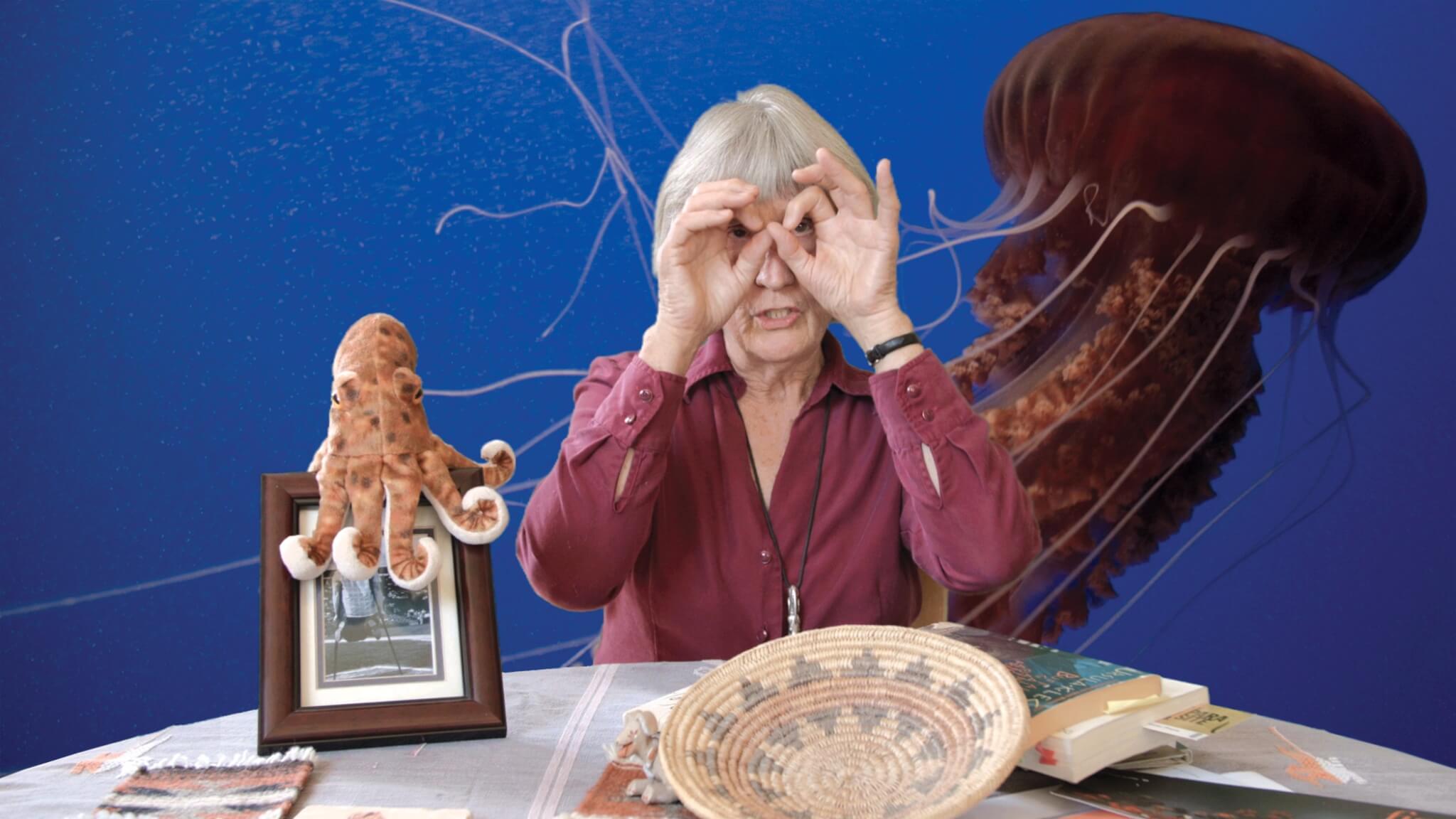 February 22, 2018
7:30PM
Anthology Film Archives
This film portrays the groundbreaking thinker Donna Haraway's pioneering work in science, technology, gender, and trans-species relationships over the last four decades, all of it marked by her deep commitments to feminism and environmentalism. Refusing to distinguish between humans and animals and machines, she proposes new ways of understanding our world that challenge normative structures and boundaries. Her approach to writing is equally distinct, breaking with prevailing trends in theory by embracing narrative techniques in painting a rebellious and hopeful future. Recognizing her singular talent for storytelling, Terranova spent a few weeks filming Haraway and her dog Cayenne in their California home, exploring their personal universe as well as the development of Haraway's views on kinship and planetary welfare. For the NYC premiere of the film, there will additionally be a presentation of YouTube clips that Terranova and Haraway have selected, followed by a Q and A with the filmmaker.
PROGRAM
Donna Haraway: Story Telling for Earthly Survival, 2016, 82 min, digital
Tickets are available at Anthology's box office on the day of the show only. The box office opens 30 minutes before the first show of the day. There are no advance ticket sales. Reservations are available to Anthology or Swiss Institute members. For more ticket information, please see here: http://anthologyfilmarchives.org/film_screenings/buy-tickets.
For questions about accessibility at Anthology Film Archives, please email lou@swissinstitute.net.
Fabrizio Terranova, who lives and works in Brussels, is a film-maker, activist, dramaturge, and teacher at erg (École de recherche graphique) in Brussels, where he launched and co-runs the master's programme in Récits et expérimentation/Narration spéculative (Narrations and experimentation/ Speculative narration). Terranova is the author of Josée Andrei, An Insane Portrait, an experimental documentary that was turned into a book published by Les Editions du souffle. He is also a founding member of DingDingDong – an institute to jointly improve knowledge about Huntington's disease.
Related Exhibitions