Aug 22 2013
Screening | Dani, Michi, Renato & Max
Thurs | 7pm

Join us for a screening of DANI, MICHI, RENATO & MAX, film, 1987, 138 minutes. Directed by Richard Dindo.
This three part documentary tells the story of four young men who were active members of the Zurich youth movement in the early 1980s and died tragically as a result of "accidents" with the involvement of the police. While Switzerland is internationally known as a "safe-haven," Director Richard Dingo destabilizes such a manicured vision. Here, the dialectic of order and disorder, public and private is put in relief.
Shown in conjunction with the exhibition, "A Sunday in the Mountains," curated by Gianni Jetzer.
"Taken together, these three incidents reflect the tense and violent atmosphere of the time and the conflict between repressive authority and a young generation desperate for freedom." – swissfilms.ch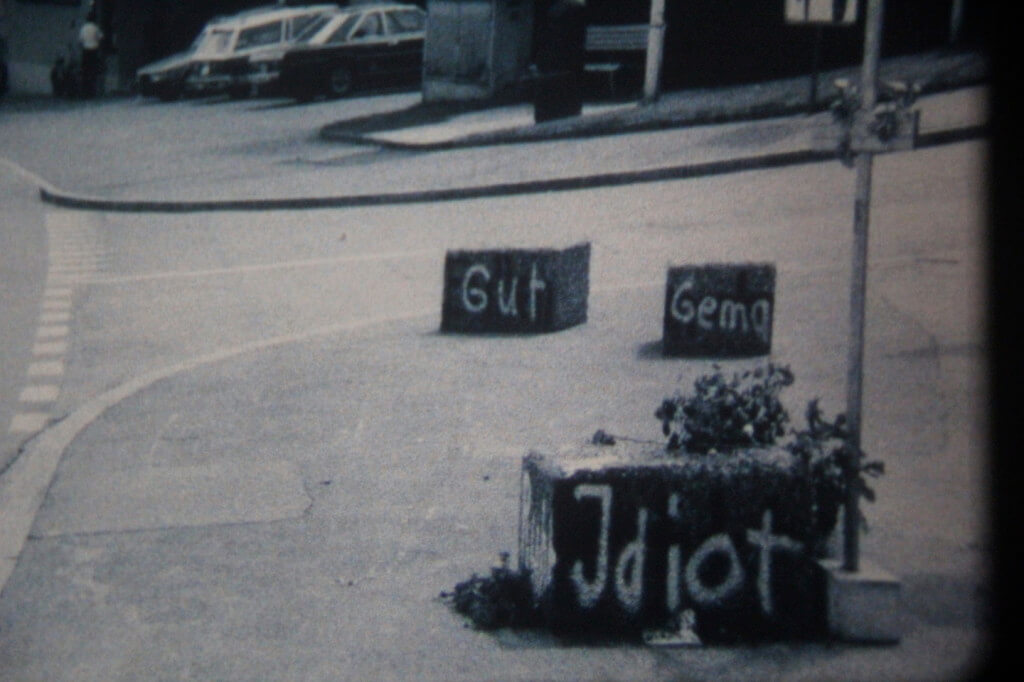 Related Exhibitions