Apr 10 2022
Reading | PUPPET POET BLOODSUCKER with Eileen Myles
Sun | 3PM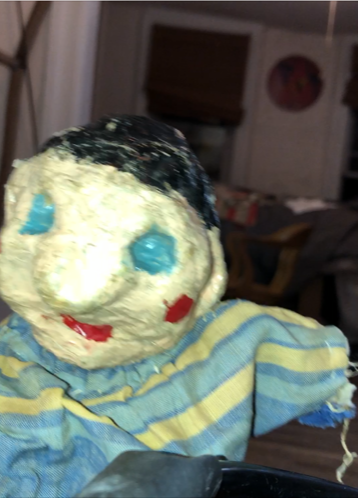 Featuring Tabboo!, Hannah Beerman, Ama Birch, Kyle Dacuyan, Elliot Sperber and Sarah Wellington
On the occasion of Real Madrid: Bloodsuckers, please join us for a staged reading (loosely) directed by Eileen Myles. Alongside a cast of readers, Myles will present PUPPET POET BLOODSUCKER, a short play written for the exhibition.
To RSVP, please email rsvp@swissinstitute.net. Please note: events at Swiss Institute are limited capacity and entry is on a first-come, first-served basis. An RSVP does not guarantee entry.
Eileen Myles is a poet and novelist and art journalist serenely opposed to the destruction of our planet. 
Tabboo! is an internationally known painter and performer. A proud gay / queer 63 year old New Yorker of Armenian descent.
Hannah Beerman is an ecstatic painter who shows at Kapp Kapp.
Ama Birch is a poet. She was born on the Lower East Side during a blizzard.
Kyle Dacuyan is the author of
INCITEMENTS
(2022, Ugly Duckling Presse), a 2021 NEA Fellow in creative writing, and Executive Director of the Poetry Project at St. Mark's Church.
Elliot Sperber is a writer, lawyer, and critical geographer. He lives in New York with his wife and daughter.
Sarah Wellington is an artist living on the Lower East Side. They are part of 1000 people 1000 trees that formed as a response to stop the real estate scam known as ESCR at East River Park. 
Image: Oscar, one of Myles's puppets, to be played by Tabboo!. Photo by Eileen Myles.
Related Exhibitions