Feb 21 2016
Performance | Alex Baczynski-Jenkins: Us Swerve
Sun | 5-7pm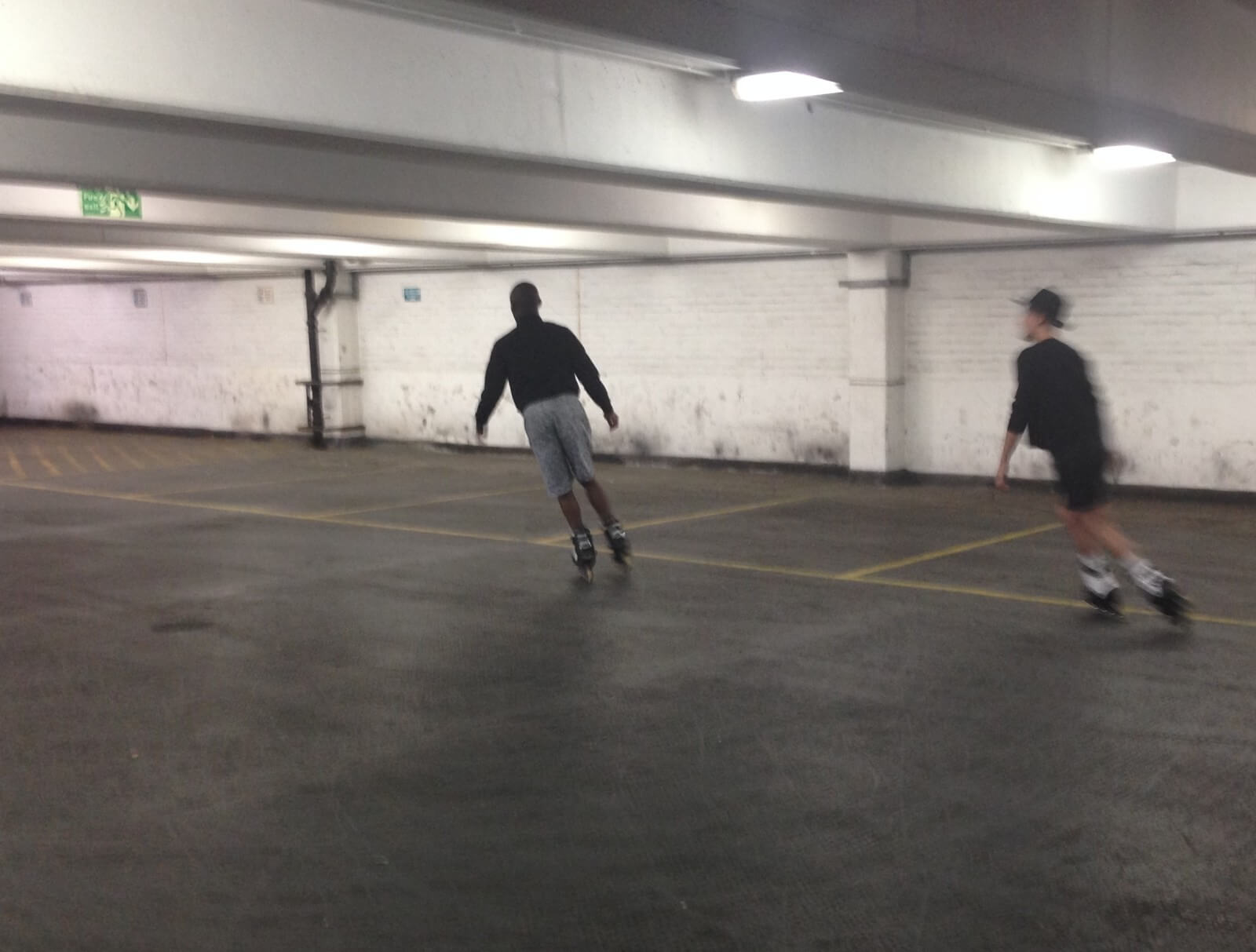 Guests may enter the gallery at any point during the course of the performance.
Alex Baczynski-Jenkins has created a choreographic score for performers on rollerblades who orbit one another whilst reciting, remixing and reformulating fragmented lines of poetry that meditate on desire. This contingent, polyphonic script circulates among the performers and is perpetually altered by their movements, attitudes and affects. Through their continued speech, the performers begin to channel a queer archive of verses and inflections, including lines from Essex Hemphill, Eileen Myles, Langston Hughes. The rollerbladers both move through, and are set in motion by, these articulations of desire and the sensuality of repetition.
Please RSVP to rsvp@swissinstitute.net.
Alex Baczynski-Jenkins works with choreography and performance. His practice is concerned with the mediation and politics of affect and embodiment. His works have been presented in contexts including the David Roberts Art Foundation, Delfina Foundation, Basel Liste,  Block Universe, Home Works Beirut, Whitechapel Gallery and the Sophiensaele Theatre. He is co-founder of artist-run project space Kem in Warsaw. He completed a BA in Contemporary Dance, Choreography, Context at the Universitat der Kunste, Berlin and an MA in Aural and Visual Cultures at Goldsmiths University, London. He participated in Ashkal Alwan's Home Workspace Program, Beirut.