Mar 15 2016
Panel | The Dynamic Library: Organizing Knowledge with Anthon Astrom and Lukas Zimmer (Astrom / Zimmer), David Reinfurt (Dexter Sinister, The Serving Library), Ben Vershbow (NYPL Labs), Ariane Roth and Roland Früh (Sitterwerk), and Conrad Lochner (Swiss Institute)
Tues | 7pm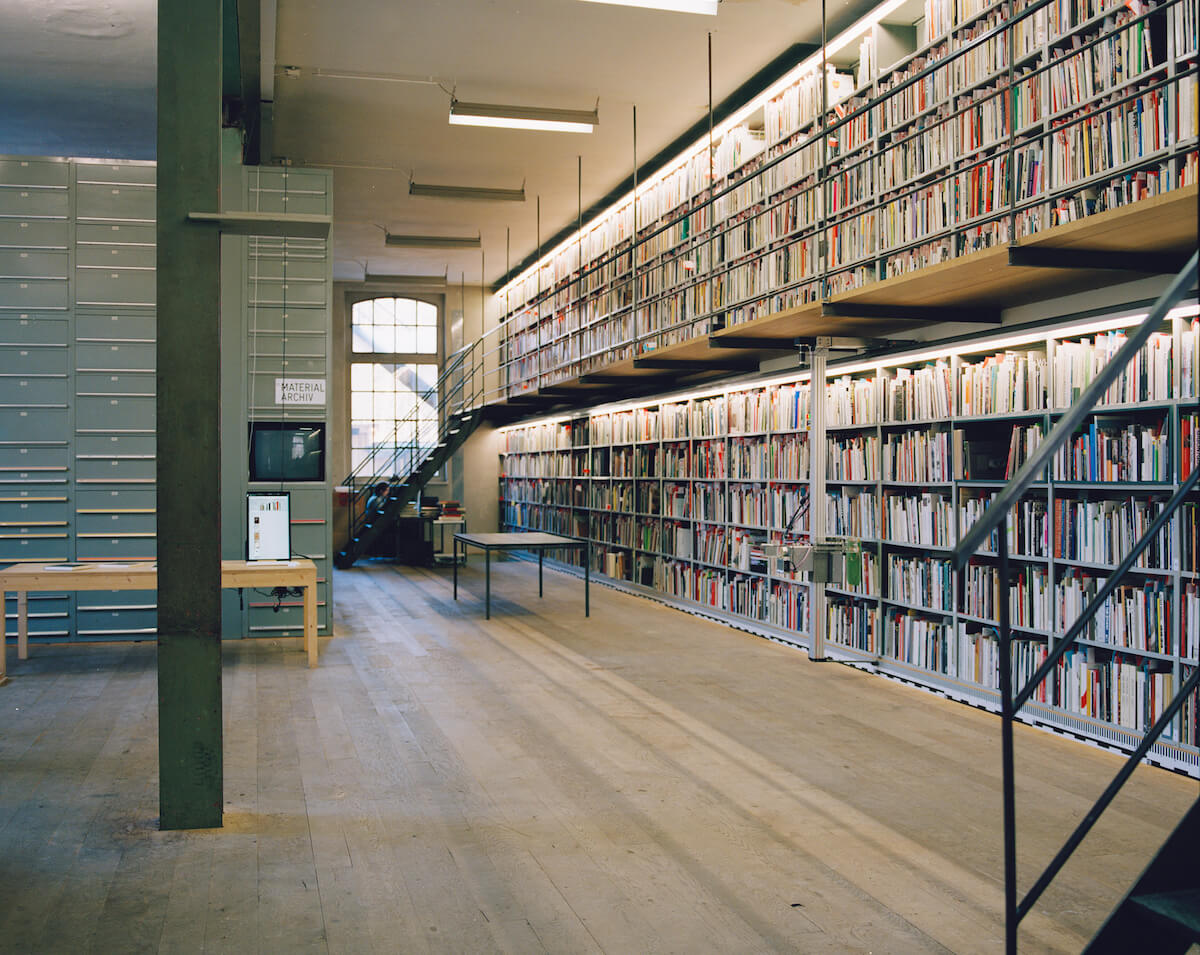 On the occasion of the publication of The Dynamic Library, please join us for a panel conversation which will explore recent innovative library, archival, and information design projects with presentations by Anthon Astrom and Lukas Zimmer (Astrom / Zimmer), David Reinfurt (Dexter Sinister, The Serving Library), Ben Vershbow (NYPL Labs), Ariane Roth and Roland Früh (Sitterwerk), and Conrad Lochner (Swiss Institute).
The Dynamic Library (Soberscove Press, Chicago) presents essays in translation from an interdisciplinary symposium on the classification and organization of knowledge held at Sitterwerk, St.Gallen in Switzerland. Home to over 25,000 volumes on art, architecture, design, and photography, the Sitterwerk's Kunstbibliothek (art library) began with the bequest of book collector and connoisseur Daniel Rohner (1948–2007). The question of how to systematically organize this idiosyncratic collection into a publicly accessible library was a fundamental concern, and a solution was found in a dynamic system of organization powered by RFID technology, which relies on digital tracking. The essays gathered in The Dynamic Library contextualize the Sitterwerk's associative classification system amid artistic and historical systems of order while pointing to future methods for incorporating subjectivity and serendipity into the organization of knowledge.
RSVP to rsvp@swissinstitute.net
Astrom / Zimmer is a small, independent, Zürich-based design and development studio, founded in 2011 by Anthon Astrom and Lukas Zimmer. They focus on projects that bring Print and Pixels together in innovative ways, and alternative methods for curating and narrating Digital Archives.
In September 2014, Roland Früh was named the Head Librarian of the Art Library. After completing his studies in art history in Zürich, he wrote the book accompanying the exhibition Book Design in St. Gallen, at the Sitterwerk. In London he worked for the publisher Hyphen Press, at Werkplaats Typography in Arnhem, and as an art and design historian on publications and exhibitions. Since 2009, he has worked as a lecturer in art and design theory in schools at home and abroad.
Ariane Roth has been in charge of the business management of the Sitterwerk Foundation since 2010. She studied photography in Germany and was afterward responsible for dealing with the photographic estate of Andreas Züst. In 2009, she completed her master's studies in the field of cultural management at the University of Basel in parallel to her work.
Ben Vershbow has spent more than a decade at the intersection of publishing, libraries, arts, and the web. He is currently director of NYPL Labs, an interdisciplinary team working to reformat and reposition The New York Public Library's research collections for the Internet. Before joining NYPL, Ben worked for four years with digital publishing pioneer Bob Stein at the Institute for the Future of the Book, exploring new forms of reading, writing, and publication on the web. A digital practitioner by accident, Ben studied theater at Yale, and has been active over the past decade in New York's independent performance scene as actor, writer, and director.
David Reinfurt is 1/2 of Dexter Sinister (with Stuart Bailey) and 1/3 of The Serving Library (with Stuart Bailey and Angie Keefer). The Serving Library is a publishing / archiving platform channeled through a website, a printed journal, and a physical collection of artworks and objects. The Serving Library has just released the latest of its house journal, Bulletins of The Serving Library. Issue #10 (TEST) collects one text from each of the previous nine issues, and gathers 140-character summaries of every text we've published so far to produce a mini-archive of work to date.
Conrad Lochner is the project manager for PEN America's digital archives. A graduate of Pratt Institute's School of Information, he holds a master's degree in library and information science with a focus in digital humanities and cultural heritage. He has worked on a wide range of archival projects including the development of the Swiss Institute's digital archive, SI 30, which will bring together Swiss Institute's diverse exhibition history of the past 30 years.