Feb 12 2021
Panel & Conversation | Encounter Spaces with Marco Di Nallo, Khalid al Gharaballi and Sophie Hochhäusl
Fri | 1PM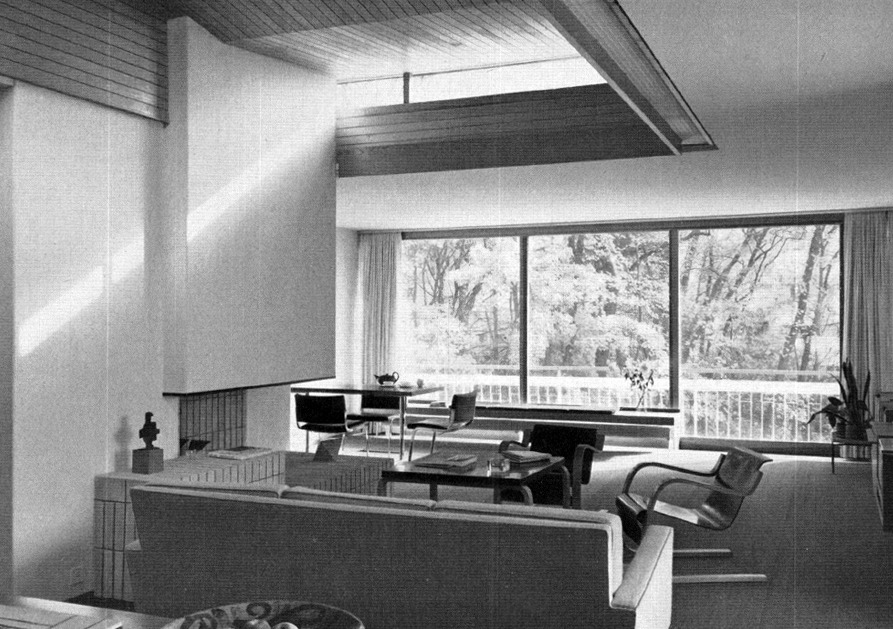 On the occasion of The Space Between Classrooms, Swiss Institute is pleased to present Encounter Spaces, a panel and conversation on the architecture of Alfred Roth, the latent divergent potentials of modernist buildings and the transmission of private acts in institutional environments. The program will feature three short, independent presentations by the three speakers, followed by a collective discussion. 
Architect and architectural historian Marco Di Nallo will begin the program by presenting Alfred Roth's 1965 report on existing school buildings in Kuwait and his proposal for new designs. Central to these designs is Roth's desire to have schools become an "'open house,' a community center, and counteract the dehumanizing influences of today's society." Di Nallo will consider Roth's school buildings in Kuwait agains the backdrop of international pedagogical discourse of the late 1960s and early 1970s, and how, despite the architect's attention to interstitial "encounter spaces" such as playgrounds, halls and stairwells, the schools revealed themselves to be serial products of a rigid technocratic process. 
This will be followed by a talk delivered by The Space Between Classrooms artist Khalid al Gharaballi, whose newly commissioned triptych, The Garden of Earthly Delights, is based on stills from found cellphone video footage that depicts classmates having sex in one of the Roth-designed all-male public schools in Kuwait. Al Gharaballi attended these schools in the late 1980s in the lead-up to Saddam Hussein's invasion of Kuwait in August 1990. At this time, as Al Gharaballi describes, "these structures had already begun to become symbols of an atrophying bureaucracy mired in corruption, which was a stark departure from the grand ambitions of newly independent and newly wealthy Kuwait of the 1960s." In a caption describing the painting, al Gharaballi writes: "This is a departure from the optimistic, utopian visions of the post-colonial era in which these buildings were erected, and from the conventions of architectural draughtsmanship used to represent modernist buildings, which are occupied by placeholder figures in the most ideal and prescriptive way possible." 
The third speaker, architectural historian Sophie Hochhäusl, turns her attention to the United States and the work of Jamaican American poet, activist, teacher and professor June Jordan, who developed the concept of living room as both a theoretical framework and as an actual spatial vision.  Living room signified a space for organizing, where the confluence of labor and life could take place. For Jordan, a thinker at the forefront of black feminist, queer, and post-colonial theory, living room was a place from which to speak with others and to illuminate ways of being together beyond white heteropatriarchal and binary norms. In 1991, Jordan established Poetry for the People at the University of California, Berkeley, thus implementing her philosophy of living room within institutional, educational space. 
Encounter Spaces is a virtual program that will be held on Zoom. Please click here to register.
Khalid al Gharaballi is an artist based in Kuwait City. Alongside his solo work, al Gharaballi is a frequent collaborator with musician and artist Fatima Al Qadiri and is a co-founder and member of the artist collective GCC. 
Sophie Hochhäusl is an Assistant Professor of Architectural History and Theory at University of Pennsylvania's Stuart Weitzman School of Design and a member of the Executive Board for the program in Gender, Sexuality, and Women's Studies. In the 2020-2021 academic year, Hochhäusl is also a Visiting Assistant Professor at Princeton University. In her scholarly work, Hochhäusl is interested in discourse on collectivity, difference, and dissent in architecture. Her recent essays focus on spatial histories of dissidence and resistance, intersectional feminism, and queer theory in modern architecture. Currently, Hochhäusl is working on two book projects: an interdisciplinary history and translation project titled
Memories of the Resistance: Margarete Schütte-Lihotzky
and the
Architecture of Collective Dissidence, 1918–1989
as well as the monograph,
Housing Cooperative: Politics, Architecture, and Urban Imagination in Vienna, 1904–1934
. Hochhäusl is the recipient of a Carter Manny Award by the Graham Foundation (2015) and the Bruno Zevi Award (2017) for the best historical-critical essay by an emerging scholar. From 2021 to 2024 Hochhäusl will be a Fellow with the Alexander von Humboldt Foundation. 
Marco Di Nallo is a practicing architect and architectural historian. In 2013 he earned a Ph.D in the History of Architecture and Urban Planning at the Politecnico di Torino, and at the Accademia di Architettura in Mendrisio (Università della Svizzera Italiana). An expert in Swiss school buildings, he has been a teaching assistant at the Academy of Architecture in Mendrisio in the field of history and conservation of 20th century heritage since 2011. He runs his own architectural firm in Milan, Plus Ultra studio.
Related Exhibitions