Feb 01 2019
OFFSHORE IN NEW YORK | with Evan Calder Williams | ON SELF-SABOTAGE
Fri | 7PM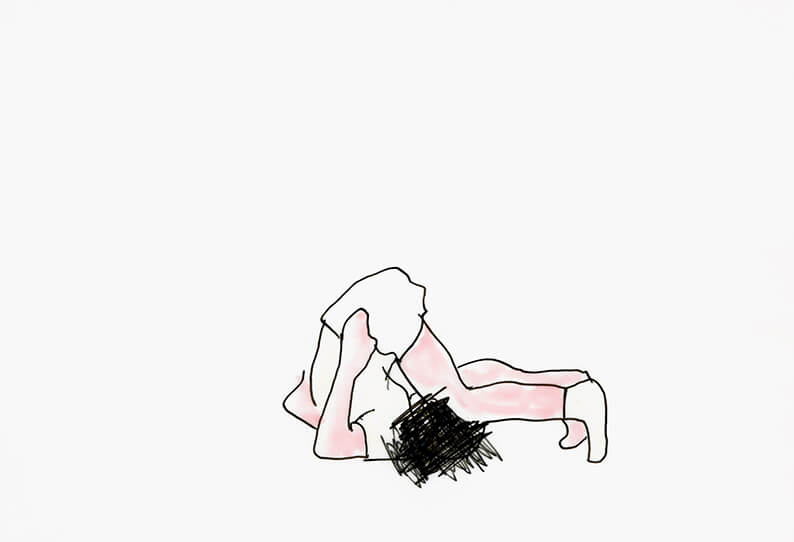 On the occasion of Cally Spooner's solo exhibition SWEAT SHAME ETC., please join us for the fourth event of a two-week practical philosophy school for embodied knowledge titled OFFSHORE IN NEW YORK.
OFFSHORE is an itinerant performance company and pedagogical structure initiated by Cally Spooner in 2017. It is currently located in SI's Reading Room.
Through a number of lectures, conversations, reading groups, screenings, and an ongoing rehearsal for a new performance work by Spooner, OFFSHORE IN NEW YORK asks the question: "how might we tell the difference between what is alive and what is dead in the machinery that is advanced techno-capitalism and neoliberalism?"
For OFFSHORE IN NEW YORK's fourth event, ON SELF-SABOTAGE, writer and artist Evan Calder Williams will deliver a lecture that focuses on the contemporary demand for efficiency and health.  Beginning from the intersection of Calder Williams' research on both sabotage and sickness, the talk will pose a set of discrete concepts, figures, and frameworks to study "contemporary health, fitness, and self-help discourses; the idea (and horror) of wasted time and energy in managerial discourse, from scientific management onwards."
Please RSVP to rsvp@swissinstitute.net. 
Evan Calder Williams is a writer, theorist, and filmmaker. He is the author of

Combined and Uneven Apocalypse

;

Roman Letters

;

Shard Cinema,

and, forthcoming with Verso,

Manual Override: A Theory of Sabotage

. He is an editor of

Viewpoint Magazine

and a founding member of the film and research collective 13BC. He has presented films, performance, and audio works at the Berlinale International Film Festival, Mercer Union, La Biennale de Montréal, ISSUE Project Room, the Serpentine Gallery, Images Festival, the Festival du Nouveau Cinéma, the Whitney Museum, the Ljubljana Biennial of Graphic Arts, and a forthcoming solo exhibition with 13BC at 80WSE.  He is a professor at the Center for Curatorial Studies at Bard College.
Related Exhibitions