Feb 03 2019
OFFSHORE IN NEW YORK | with Alex Waterman and Cally Spooner | CLOSING REHEARSAL
Sun | 2PM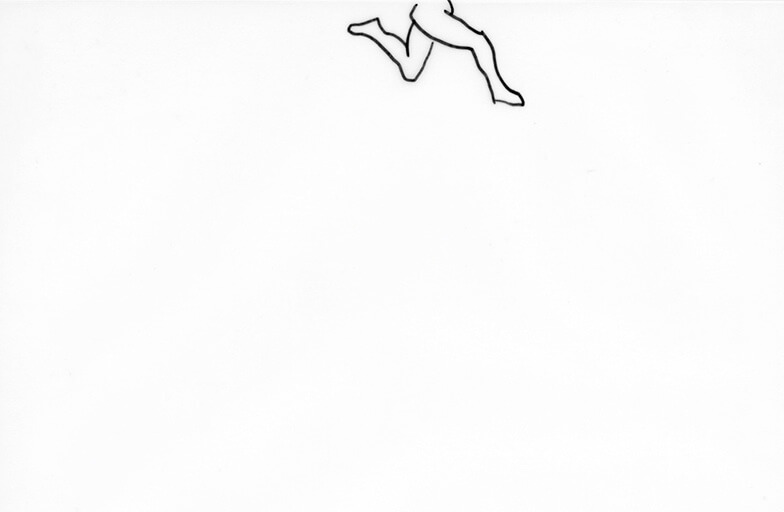 On the occasion of Cally Spooner's solo exhibition SWEAT SHAME ETC., please join us for the final, closing event of a two-week practical philosophy school for embodied knowledge titled OFFSHORE IN NEW YORK.
OFFSHORE is an itinerant performance company and pedagogical structure initiated by Cally Spooner in 2017. It is currently located in SI's Reading Room.
Through a number of lectures, conversations, reading groups, screenings, and an ongoing rehearsal for a new performance work by Spooner, OFFSHORE IN NEW YORK asks the question: "how might we tell the difference between what is alive and what is dead in the machinery that is advanced techno-capitalism and neoliberalism?"
OFFSHORE IN NEW YORK's closing event will be a talk by Alex Waterman and a rehearsal of Dead Time by Cally Spooner.
2pm: Cellist, composer and writer Alex Waterman will present you guys are all OR "there's something about fourness", which takes us on a personal accounting of the late television opera composer Robert Ashley's music. Storytelling and songs will punctuate this presentation that begins from a discussion of "character" in Ashley's work and then moves on to aspects of Ashley's practice that have remained conceptual and unheard, such as the Illusion Models from the early 1970s.  Alex will also discuss Ashley's experiments with involuntary speech– of which we have only one surviving example: Automatic Writing– and Ashley's later operas that highlighted his fascinations with time, memory, and the confines of "lawful" speech that we live within. An underlying theme of the talk is "time travel". Another is the idea of a "music of presence". How do we represent or document the things that were never really there?
3pm: Cally Spooner will present a rehearsal of Dead Time. Dead Time is a rumination on stagnated life and bodies in a ruined, financialized city, and an inventory of existing, un-documentable work, performed as a new suite of scores. In Dead Time dancers, a narrator and a Netflix soundtrack act as separate agents operating on four temporalities: an unknowable duration, the 45 minutes of a NYC exercise class, the time it takes to read the Dead Time score aloud with a BPM set to Grave, and a regimented interruption. The rehearsal is performed by Maggie Segale and Ashton Muniz, Jesper List Thomson, and Melody Giron, with time-keeping by Cally Spooner.
Please RSVP to rsvp@swissinstitute.net. Please note: events at Swiss Institute are limited capacity, and entry is on a first-come, first-served basis.
Cally Spooner's performances, rehearsed and developed during this program, will contribute to DEAD TIME (a crime novel), Spooner's exhibition at The Art Institute of Chicago, April 22 – 28, 2019.
Melody Giron is a cellist who lives and works in New York. She is principal chair of the Metro Chamber Orchestra and performs with The Chamber Orchestra of New York. Melody also plays guest principal chair of The Huntsville Symphony Orchestra in Huntsville, Alabama, and subs with the Rhode Island Philharmonic. Melody earned her bachelor's degree in cello performance from The New England Conservatory of Music in Boston, MA under the tutelage of Natasha Brofsky. She earned her master's degree in cello performance from the Peabody Institute of the Johns Hopkins University in Baltimore, MD, at which she studied with Alan Stepansky.
Jesper List Thomsen is an artist and writer based in Athens and London. Recent exhibitions and performances include BASE BASE, Gasworks, London; A table made again for the first time, Bureau des Réalités, Brussels; A Social Body Event, Serpentine Gallery, London; Hollis and Money, ICA, London/ Künstlerhaus, Stuttgart; Speak Through You, Hot Wheels Projects, Athens; Hand and Mind, Grand Union, Birmingham; The boys the girls and the political, Lisson Gallery, London; One Hour Exhibition, South London Gallery, London. A monograph of his writings was published by Juan de la Cosa/John of the Thing, Mexico City/London in 2018.
Ashton Muñiz is an actor, artist, and activist based in NYC. Select recent acting credits include Taylor Mac's 24-Decade History of Popular Music, The Kimmel Center/St. Ann's Warehouse/Pomegranate Arts; Esai's Table, Cherry Lane. Recently, Ashton has collaborated with various artists and featured in their works at the New Museum/Centre national de la danse for Cally Spooner;  Performa for Nicholas Hlobo. Additionally, Ashton has danced for various musicians including A$AP Rocky, Rihanna and Gypija Q.
Magdalyn Segale is a dancer and multi-media performance choreographer. She is a graduate of The Juilliard School (Bachelor of Fine Arts, 2014). Maggie has directed for the Center for Innovation in the Arts and Judson Memorial Church. She works regularly with Cally Spooner, for whose projects she has performed, taught and collaborated internationally. Maggie is a teaching artist at Nord Anglia International Schools and is also a member of Helen Simoneau Danse and The Bang Group, both based in NYC.
Cally Spooner is an artist based in Athens. Recent solo shows include Everything Might Spill at Castello di Rivoli, Turin (2018); DRAG DRAG SOLO at the Centre d'Art Contemporain Genève, Geneva (2018); Soundtrack for a Troubled Time and Notes on Humiliation at Whitechapel Gallery, London (2017); And you were wonderful, on stage at Stedelijk Museum Amsterdam (2016); On False Tears and Outsourcing at The New Museum of Contemporary Art, New York (2016) and Vleeshal, Netherlands (2015). Spooner's work was included in recent group exhibitions at NTU Centre for Contemporary Art Singapore, Singapore (2018); V-A-C Foundation, Moscow (2018); FRONT International: Cleveland Triennial for Contemporary Art, Cleveland (2018) The Serpentine Galleries, London (2017); Kunsthaus Zürich, Zürich (2017); Scottish National Gallery of Modern Art, Edinburgh (2016); Aspen Art Museum, Aspen (2015); and REDCAT Gallery, Los Angeles (2015); among others. She has also curated several exhibitions and events, including Micro-Composition at San Serriffe, Amsterdam (2017); A Social Body Event at The Serpentine Galleries and Central Saint Martins, London (2017); and An Intimate Symposium on Maintenance, Whitechapel Gallery, London (2017).
Alex Waterman is an artist, musician, and writer exploring how social bodies can live and interact with one another in more musical ways. His installation works, films and music productions have been exhibited at the ICA London, Stonescape, Vilma Gold, The Kitchen, Miguel Abreu Gallery, Tanya Bonakdar Gallery, the Serpentine London, White Columns, Swiss Institute, Kunstverein Amsterdam, Kadist, CAC Bretigny, and the Bonnefantenmuseum. Yes, But is it Edible? his book collaboration on the music of Robert Ashley was released by New Documents in September of 2014. He produced four other books with British typographer Will Holder: Agape, Between Thought and Sound, The Tiger's Mind and in memoriam…
OFFSHORE is an itinerant performance company, a laboratory and a pedagogical structure, initiated by Cally Spooner in 2017. Through workshops, rehearsals and temporary schools, OFFSHORE develops real-time exercises, drafting new vocabulary and terms for organizing, working and performing. OFFSHORE enables a number of persons, some of whom have met before, and some of whom have not met, to maintain a state of rehearsal, over a number of days, in public. OFFSHORE has gathered sporadically over the past year at: NTU CCA Singapore, Singapore; Stanley Picker Gallery, Kingston in collaboration with CREMP (Centre for Research in European Modern Philosophy); Playground Festival (STUK Kunstencentrum & M-Museum, Leuven); Bilbao BAD Festival, La Fundición, Bilbao; Serpentine Gallery, London; Whitechapel Gallery, London; and Centre for National Dance, Paris. OFFSHORE has been developed and continues to be supported by a Stanley Picker Fellowship at Kingston University, UK. OFFSHORE was initiated through a commission from Corpus, an international network for commissioning performance-related work, co-funded by the Creative Europe programme of the European Union. A funded exhibition and event opportunity at REDCAT, Los Angeles first set the stage for testing ideas.
Related Exhibitions