May 16 2019
Lecture | Zairong Xiang: Un/Knowing the Ten Thousand Things
Thurs | 7PM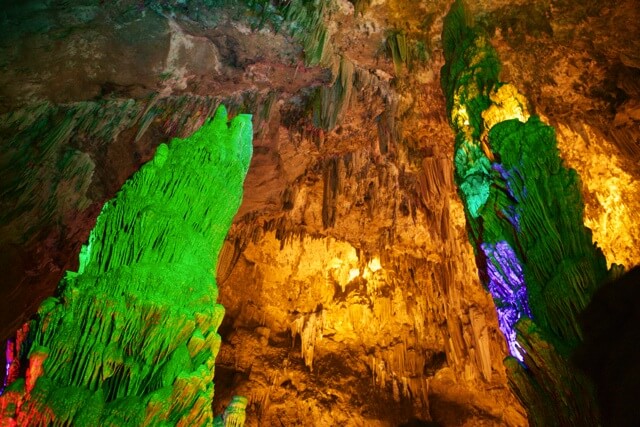 "Heaven and Earth interact perfectly, and the ten thousand things communicate without obstacle. Those above and those below interact perfectly, and their will becomes one" [天地交而萬物通也,上下交而其志同也] —- The commentary on the judgments of Hexagram Tai of the Book of Changes.
On the occasion of Shahryar Nashat's exhibition at Swiss Institute, please join us for a lecture by scholar Zairong Xiang. In his recent work, Xiang creates opportunities for "unlearning" colonial and modern positions to discover new forms of queerness in ancient sources.
Xiang writes, "If decolonizing knowledge and decentering critical theories does not mean the inclusion of more colors, but rather a departure from a recognition that these colors, these 'ten thousand things,' the assembly of all creatures, human, non-human, inert or living, are already within and have always been there, how do we move beyond (or below) the politics of inclusion and tolerance? How do we start to know the myriad, ten thousand creaturely things?"
Please RSVP to rsvp@swissinstitute.net. Please note: events at Swiss Institute are limited capacity, and entry is on a first-come, first-served basis.
Zairong Xiang is research fellow at Potsdam University with the DFG Research Training Group "minor cosmopolitanisms". He is author of Queer Ancient Ways: A Decolonial Exploration (2018, punctum books) and holds a cotutelle Ph.D. in Comparative Literature from Eberhard Karls Universität Tübingen and Université de Perpignan Via Domitia. His research intersects feminisms and queer theories, literary and visual studies, philosophical and religious inquiries in their decolonial variants in Spanish, English, Chinese, French, and Nahuatl. He co-edited the special issue "Hyperimage" for New Arts:  Journal of National Academy of Art (vol.32, 2018); and a special issue at GLQ – A Journal of Lesbian and Gay Studies: "The Ontology of the Couple" (vol.25 no.2, 2019). He curated the "minor cosmopolitan weekend" at HKW Haus der Kulture der Welt in Berlin last December (2018).
Swiss Institute gratefully acknowledges Sister City as Hotel Sponsor for this program.
Related Exhibitions