Aug 04 2022
Installation and Performance | Ghost Decider with Ceylan Öztrük, Julia Znoj and Max Popov
Thurs | 7-9:30PM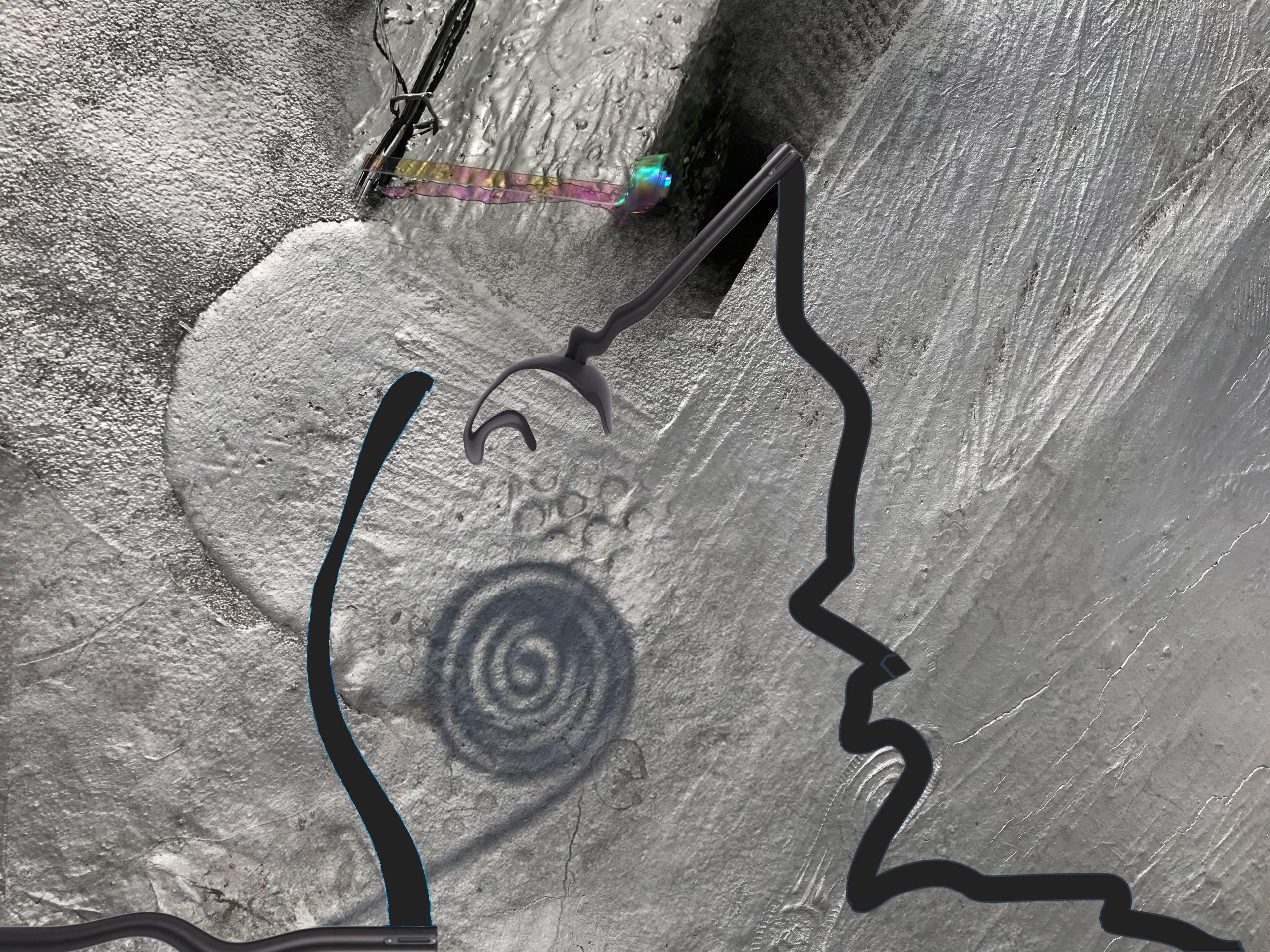 Rain date: August 5, 7-9:30PM
Swiss Institute is pleased to present Ghost Decider, a rooftop gathering that features artworks by SI's current artists-in-residence, Ceylan Öztrük and Julia Znoj, and New York-based artist Max Popov.
Building upon her explorations of disorientation, exhaustion and refusal, Öztrük here deconstructs SI's belt stanchions, typically used for guiding visitors, and arranges their components throughout the terrace. Along the perimeter of the terrace, Znoj drapes textiles adorned with photographic prints of another rooftop one block away: SI's residency apartment building at 318 E 9th St. Shades of metallic silver paint, intended to keep apartment buildings cool in summer months, are punctuated with ripples, indentations and impressions of wires and cables. Reminiscent of early experiments in sound transmission, Max Popov's sculpture of two tin cans coupled by wire is installed in a corner amplifying nearby WiFi signals in the 2.4ghz band. 
At 8:45PM, the evening will conclude with a video and live music set by Znoj.
To RSVP, please email rsvp@swissinstitute.net. 
Ceylan Öztrük is an artist based in Zürich. She completed her practice-based PhD at Mimar Sinan Fine Arts University, Istanbul, in 2016. She received her graduate and undergraduate degrees from the Fine Arts Faculty, Sculpture Department at Anadolu University, Eskişehir. Selected exhibitions and performances include Self-specular, a moment, Galerie PhilippZollinger, Zürich (2022); Matter of non, FriArt, Fribourg (2021); Orientalien, Gessnerallee Theatre, Zürich (2020); Am a Mollusk, too; re/producing tangents, Longtang, Zürich (2020), IV. Berliner Herbstsalon, Berlin (2019); Oriental Demo, My Wild Flag Festival, Stockholm (2019); Speculative Domestics: Ai (Artificial Intimacy) Showroom, Alienze, Lausanne (2019); Call me Venus, Mars, Istanbul (2016).
Max Popov (b. 1997) is an artist based in New York.
Julia Znoj (b. 1990) studied textual sculpture at the Academy of Fine Arts in Vienna and Zurich University of the Arts. She works with sculpture, text, video and sound. She is part of the curatorial duo handbag with Julija Zaharijević and was co-founder of Gärtnergasse, an artist-run space in Vienna (2016-2020). She has exhibited at Unanimous Consent, Zurich; Louis Reed, New York; Sharp Projects, Copenhagen; Vin Vin, Vienna; Taylor Macklin, Zürich; 7Knoppers9, Essen. Her work is in the collection of the canton of Zürich and Artothek of the federal government at Belvedere 21, Vienna.