Nov 16 2019
Cookout | A Pint of Tripe: Motsunabe Party with Chef Akiko Thurnhauer
Sat | 4-7PM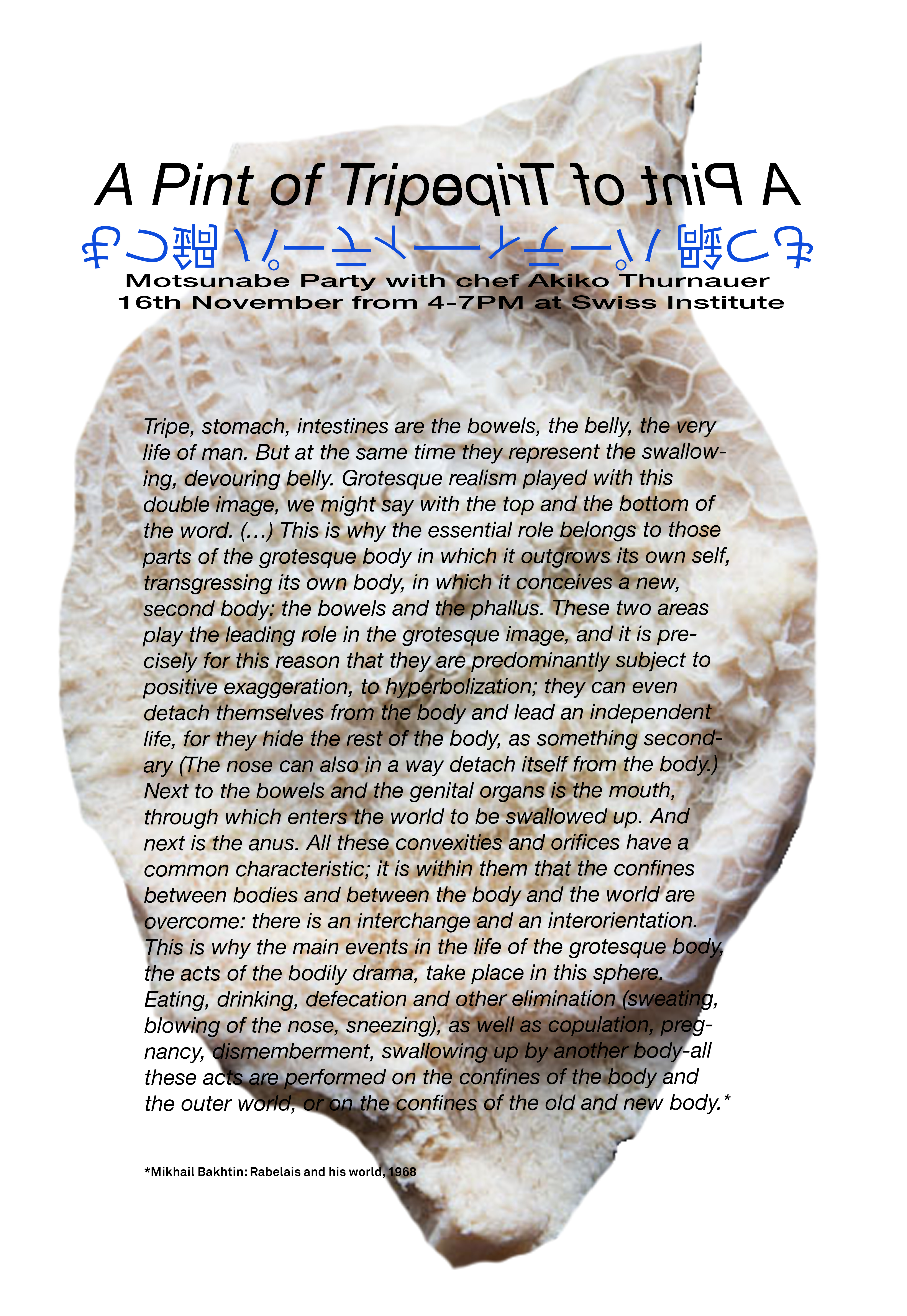 On the occasion of life and limbs, please join us for a gathering on SI's roof terrace centered upon motsunabe, a traditional Japanese tripe stew, that will be prepared by chef Akiko Thurhauer.
Please RSVP to rsvp@swissinstitute.net. Please note: events at Swiss Institute are limited capacity, and entry is on a first-come, first-served basis.
Akiko Thurnauer was born and raised in Tokyo, Japan. She was the chef and owner of Family Recipe from 2011-2013, and has previously worked at Ivan Ramen, Mission Chinese Food, Tasting Table and Edition Hotel, as well as in her own private catering company. She lives with her husband and 11 year old twin daughters in the Lower East Side.
Related Exhibitions