Apr 23 2021
Conversation | Sofía Olascoaga & Alia Farid:An Institutionalized Imagination?
Fri | 1PM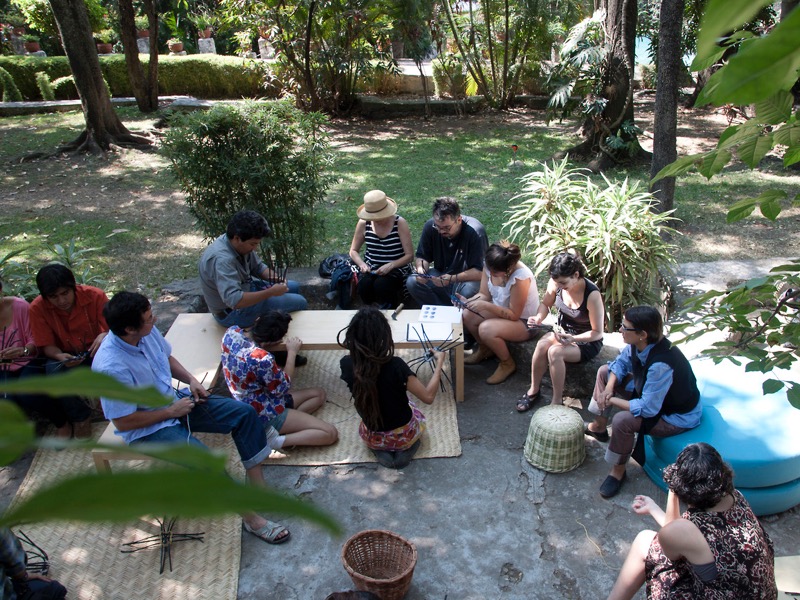 Please join us for a conversation between artist, curator and researcher Sofía Olascoaga and The Space Between Classrooms curator Alia Farid. 
What kind of relationships do we learn and begin to internalize during our school years? How do we repeat and reproduce codes, rituals, certifications and assessments throughout our productive life? What types of knowledge and learning are devalued by being outside the institutionally recognized specializations and their reproduction through certified professions?
Informed by a series of references from the critical work of Austrian philosopher Ivan Illich, such as Deschooling Society, Disabling Professions and Tools for Conviviality, as well as the experiences addressed in Olascoaga's research project Between Utopia and Disenchantment, this conversation will approach "learning frameworks" and "social tools" as elements for rethinking the configuration of teaching-learning relationships, and analyze experiments of construction of autonomy and organization imagined as coexisting societies.
This conversation will be held virtually, on Zoom. To register, please click here. 
Sofía Olascoaga's practice is focused in the intersections of art and education, through the exploration of encounters, think-tanks, and public programs along with artists, theorists, curators, educators, and a wide range of institutional and independent interlocutors. Her ongoing research, Between Utopia and Disenchantment (Entre utopía y desencanto), focuses on the collective memory and genealogies stemming from intentional community models developed in Mexico in past decades, addressing the ideas posed by Ivan Illich at the Centro Intercultural de Documentación (CIDOC), and its influential role in the practice of many Mexican and international thinkers and various self-organised initiatives. Olascoaga was co-curator of the 32nd Bienal de São Paulo INCERTEZA VIVA; academic curator at MUAC (Museo Universitario de Arte Contemporáneo – UNAM) in Mexico City, 2014-2015; Research Curatorial Fellow at Independent Curators International, 2011; and Helena Rubinstein Curatorial Fellow at the Whitney Museum of American Art's Independent Study Program, 2010. She is currently a member of Sistema Nacional de Creadores Artísticos, 2019-2022.
Related Exhibitions