Jul 24 2017
Conversation | Jonas Mekas with Stuart Comer
Mon | 7PM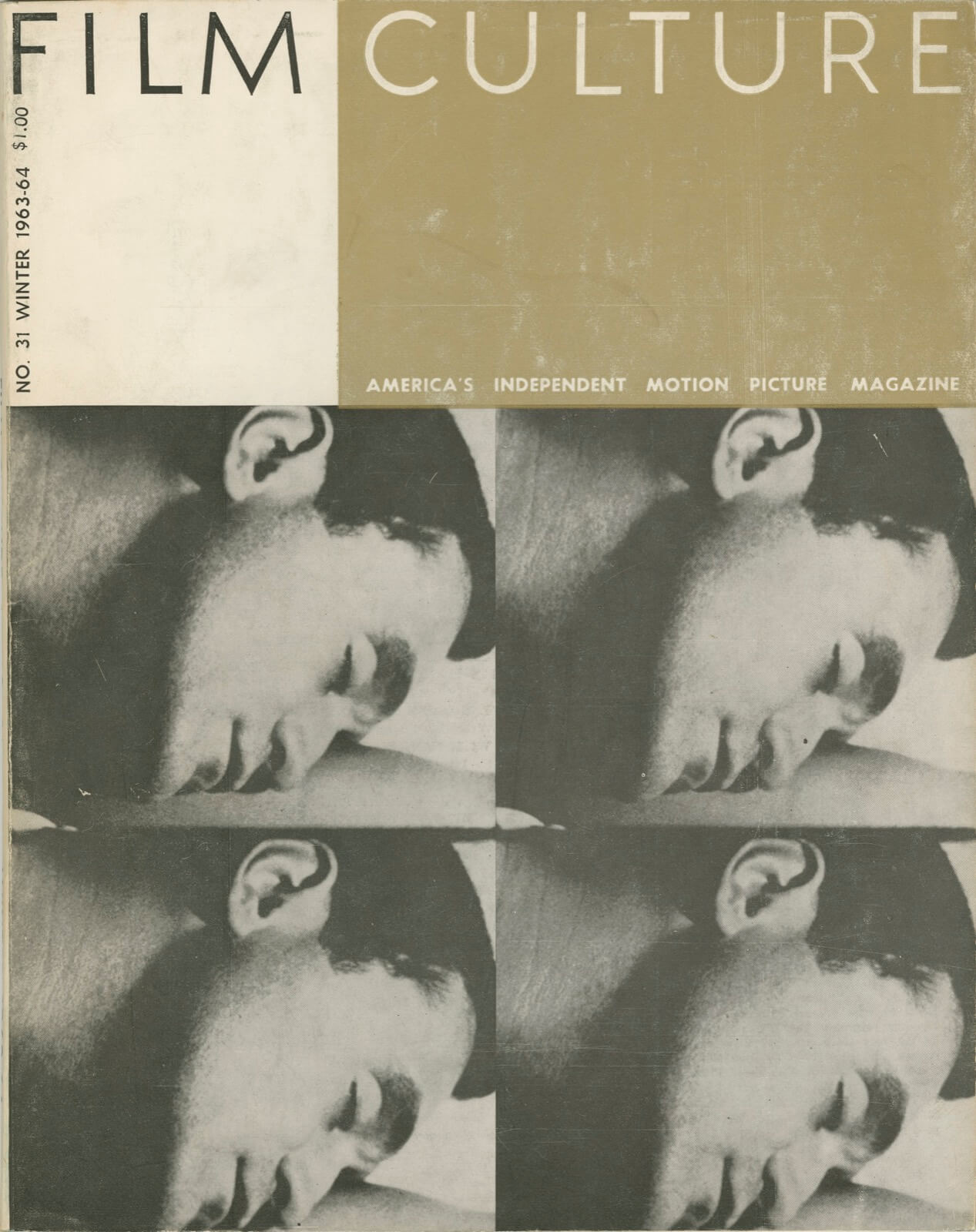 Jonas Mekas, with his extravagant Lithuanian enthusiasm, loved  Sleep, hailed it as a work of genius, put a still-photo on the cover of the next issue of Film Culture, and arranged for the world premiere of Sleep at the Film-Makers' Showcase at 138 East 27th Street. The first screening for Jonas Mekas, on an old clacking projector on Wynn's studio wall at 222 Bowery, launched Andy's underground film career.
– John Giorno, "Andy Warhol's Sleep," in You Gotta Burn to Shine, 1994.
On the occasion of Ugo Rondinone: I ♡ John Giorno, please join us for a conversation between Jonas Mekas and Stuart Comer discussing Sleep and other films by Andy Warhol.
UPDATE: Please note this event is at capacity. Only confirmed RSVPs will be admitted.
The conversation will be recorded and posted to our website following.
Jonas Mekas is a Lithuanian-born American filmmaker, writer, and curator. In 1954, with his brother, he started Film Culture magazine, and in 1958 he began his celebrated Movie Journal column in the Village Voice. He is the founder of the Film-Makers' Cooperative (1962), and the Film-Makers' Cinematheque (1964), which eventually grew into Anthology Film Archives in 1970. Anthology Film Archives remains the world's most important repository of avant-garde films. Mekas's work has been presented at venues such as the 51st Venice Biennale, Documenta 11, the PS1 Contemporary Art Center, and the Centre Pompidou. In 2007, Mekas completed a series of 365 short videos released once a day on the internet, and has since continued to share new work on his website. Mekas has lectured on film at several universities including MIT, Cooper Union, and New York University.
Stuart Comer was appointed Chief Curator of the Department of Media and Performance Art at The Museum of Modern Art in 2013. Comer's projects at MoMA have included Cut to Swipe (2014); Transmissions: Art in Eastern Europe and Latin America, 1960–1980 (2015); Bouchra Khalili: The Mapping Journey Project (2016); Bruce Conner: It's All True (2016); Alexandra Bachzetsis's Massacre: Variations on a Theme (2017); Tony Oursler: Imponderable (2017); and at MoMA PS1, Mark Leckey: Containers and Their Drivers (2017). Comer was co-curator of the Whitney Museum of American Art's 2014 Biennial, and previously served as the first Curator of Film at Tate Modern, London. He has previously held positions at the Institute of Visual Culture in Cambridge and at the Museum of Contemporary Art (MOCA) in Los Angeles, and was co-curator of the Lyon Biennale of Contemporary Art in 2007. He has contributed to numerous periodicals, including Artforum, Frieze, Afterall, Mousse, Parkett, and Art Review, and he is editor of Film and Video Art (Tate,  2009). He received a BA (1990) in art history from Carleton College in Minnesota and an MA in curating contemporary art from the Royal College of Art, London.
Image: Film Culture No. 31. Jonas Mekas (ed.). Published by Jonas Mekas, Film Culture, New York, 1963. Pictured: Front cover. Courtesy of John Giorno.
Related Exhibitions