Feb 19 2015
Conversation | Artist Peter Fischli and Nancy Spector, Deputy Director and Jennifer and David Stockman Chief Curator of the Solomon R. Guggenheim Foundation
Thurs | 7pm

Please join us for the final event of David Weiss: Works, 1968-1979, a conversation between Weiss's longtime collaborator and friend, artist Peter Fischli and Nancy Spector, Deputy Director and Jennifer and David Stockman Chief Curator of the Solomon R. Guggenheim Foundation, in advance of a major retrospective of Fischli/Weiss at the Solomon R. Guggenheim Museum in Spring 2016.
Please RSVP to rsvp@swissinstitute.net.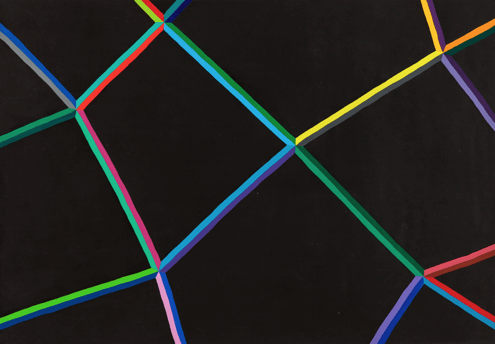 From 1979-2012, Peter Fischli collaborated with David Weiss on a body of work that combines, rearranges, or otherwise manipulates their daily experiences into something new and unexpected. Executed in a variety of media, including unfired clay, polyurethane, photography, and video, their work playfully ignores the distinction between high and low art. The duo is perhaps best known for the 1987 film The Way Things Go, in which an improbable, Rube Goldberg-esque chain of events unfolds involving household objects and detritus in their studio.
The work of Fischli and Weiss has been exhibited at major museums and biennials around the world. The artists represented Switzerland at the Venice Biennale in 1995 and were awarded the 2003 Golden Lion for Questions (1981-2002), an installation of more than a thousand existential queries collected over several years. Fischli and Weiss also took part in Documenta 8 (1987) and 10 (1997). Their retrospective In A Restless World was organized by the Walker Art Center in 1996 and traveled to San Francisco, Philadelphia, and Boston. In 2006 Tate Modern presented another retrospective, Flowers and Questions, which traveled to the Kunsthaus Zürich and the Deichtorhallen Hamburg. More recently, they participated in Venice's 2012 Architectural Biennale and 2013 Art Biennale and have had exhibitions at the Art institute of Chicago (2011) and the Serpentine Gallery, London (2013). Peter Fischli lives and works in Zurich.
Nancy Spector received her MPhil in Art History from City University Graduate Center in New York. She is Deputy Director and Jennifer and David Stockman Chief Curator of the Solomon R. Guggenheim Foundation, where she has organized exhibitions on conceptual photography, Felix Gonzalez‑Torres, Matthew Barney's Cremaster cycle, Richard Prince, Louise Bourgeois, Marina Abramovic, Tino Sehgal, and Maurizio Cattelan. She also organized the group exhibitions Moving Pictures; Singular Forms (Sometimes Repeated); and theanyspacewhatever. She was one of the curators of Monument to Now, an exhibition of the Dakis Joannou Collection, which premiered in Athens as part of the Olympics program. She was Adjunct Curator of the 1997 Venice Biennale and co-organizer of the first Berlin Biennial in 1998. Under the auspices of the Deutsche Guggenheim Berlin, she has initiated special commissions by Andreas Slominski, Hiroshi Sugimoto, and Lawrence Weiner as well as a special exhibition on the work of Joseph Beuys and Matthew Barney. She has contributed to numerous books on contemporary visual culture with essays on artists such as Maurizio Cattelan, Luc Tuymans, Douglas Gordon, Tino Seghal, and Anna Gaskell. In 2007 she was the U.S. Commissioner for the Venice Biennale, where she presented an exhibition of work by Felix Gonzalez-Torres. Spector is a recipient of the Peter Norton Family Foundation Curators Award, five International Art Critics Association Awards and a Tribeca Disruptive Innovation Award for her work on Youtube Play, a Biennial of Creative Video. At the Guggenheim, she oversees the creative programming for the museum and its affiliates around the world.
Related Exhibitions