Oct 26 2022
Book Launch | Meret Oppenheim – My Album and Un'estate con Meret Oppenheim
Wed | 7PM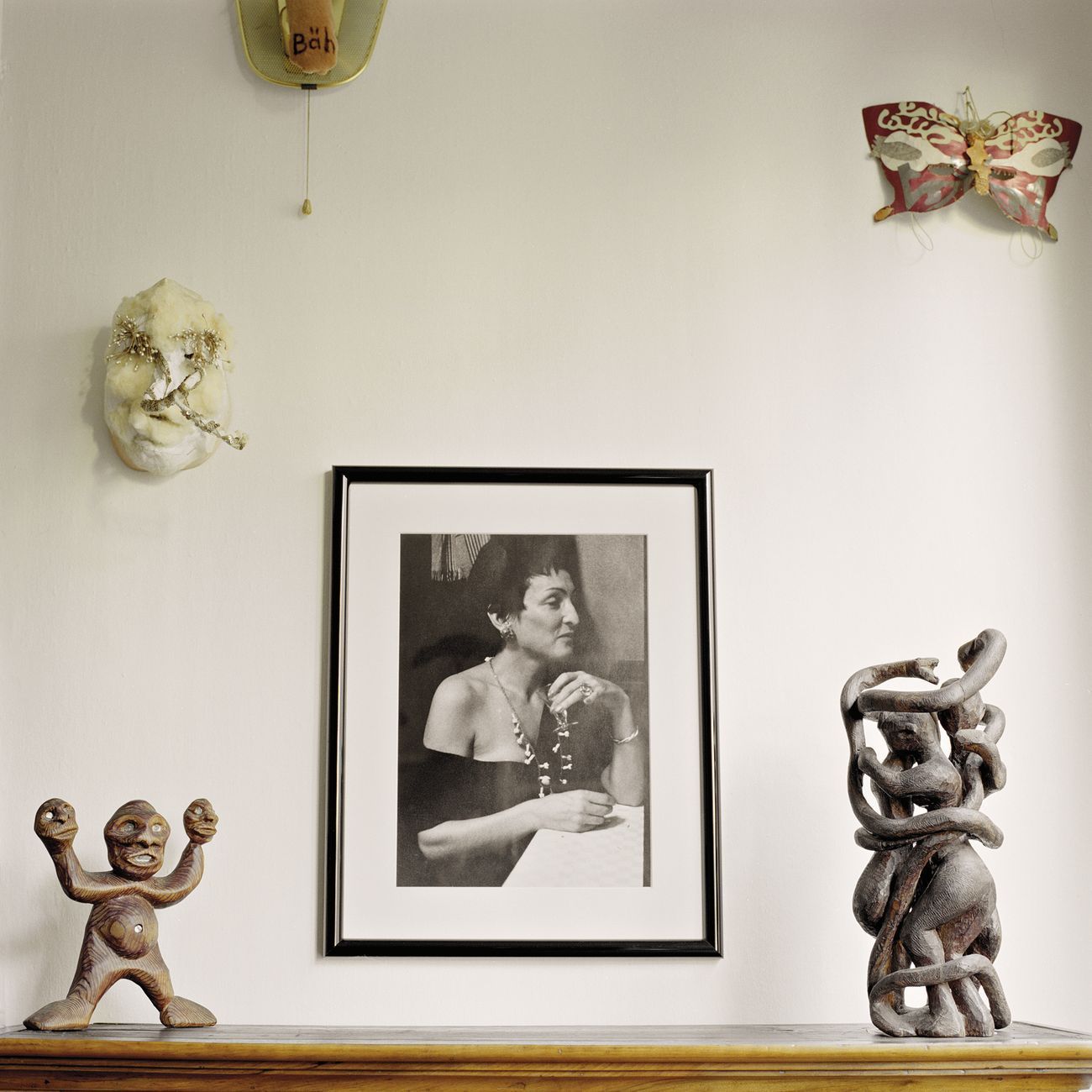 Please join us at SI for the launch of two publications that celebrate the life and work of groundbreaking Swiss surrealist Meret Oppenheim. Meret Oppenheim – My Album, is the first English translation of Oppenheim's album From Childhood to 1943 and a previously unpublished autobiographical text. Edited by Oppenheim's niece Lisa Wenger and art historian Martina Corgnati, the publication gives unprecedented insights into the renowned artist's inner world. In tandem, artist Susanna Pozzoli will present Un'estate con Meret Oppenheim,  book of photographs and interviews that conjure a history of Oppenheim's beloved holiday house in Carona, Switzerland. The house was purchased by the Wenger-Oppenheim family in 1917 and later reimagined and renovated by Oppenheim from 1967 to 1968 as a Gesamtkunstwerk that blended the artist's singular artistic vision with the legacies and memories of her family. 
The evening will begin with a slide presentation of Pozzoli's photographs, followed by selected readings from My Album by Lisa Wenger and Martina Corgnati. The program will culminate in a panel discussion on Oppenheim moderated by art historian Barbara Stehle. 
To RSVP please write to rsvp@swissinstitute.net.
Martina Corgnati is an art historian and curator based in Milan, Italy, where she is full professor of Art History in Brera Academy of Fine Arts. Currently she is chairman in the Department of Communication and Didactic of the Arts. She has written several books devoted to modern and contemporary art, including
She-Artists
(2004), dedicated to researching female artists from Impressionism to the present, and the first comprehensive Meret Oppenheim's biography,
Grasping life by the tail
(2014). She was the co-editor of Meret Oppenheim's correspondence book,
Worte nicht in giftige Buchstaben entwickeln
(2013). In 1998, she curated a retrospective Meret Oppenheim in Milan:
Refettorio delle Stelline
.
Susanna Pozzoli is an Italian photographer living in Montreuil. Her personal research combines photography with writing, video and installations. With a unique approach to storytelling, she focuses on how places reflect the identities and actions of their owners. She has participated in several international residencies, notably in South Korea, China and New York, where she lived and worked for four years. Her work has been shown in solo and group exhibitions, presented in museums and galleries and published across six monographic volumes and catalogues. 
Barbara Stehle is a New York-based art historian and independent curator publishing on
architecture and women's contributions to the art historical field. She teaches at the Rhode Island School of Design.
Lisa Wenger is the niece of Meret Oppenheim and, over many years, has collected and copied thousands of letters, notes and documents from the written heritage of Meret Oppenheim and her correspondents: artists, poets, family, gallerists, curators, and more. Together with Martina Corgnati, she has edited
Meret Oppenheim – Worte nicht in giftige Buchstaben einwickeln
(
Meret Oppenheim – Do not wrap words in poisonous letters
), a book of correspondence published in 2013 and again in 2015 by Scheidegger & Spiess, Zurich. She is responsible, with her cousin Martin A. Bühler, for overseeing the Estate of Meret Oppenheim and developing the artist's catalogue raisonné. Following the footsteps of her grandfather Erich A. Oppenheim, Lisa Wenger has been working in the field of personal growth and psychology for 30 years as a teacher, Gestalt counselor and personal coach.
Image: Susanna Pozzoli, Un'estate con Meret Oppenheim (Manfredi Edizioni, VAF Stiftung editorial Collana Giovani Artisti alla soglia del nuovo Millennio, Imola 2021)