Oct 14 2015
Book Launch | International Pop with Darsie Alexander, Bartholomew Ryan, and Godfre Leung
Wed | 7pm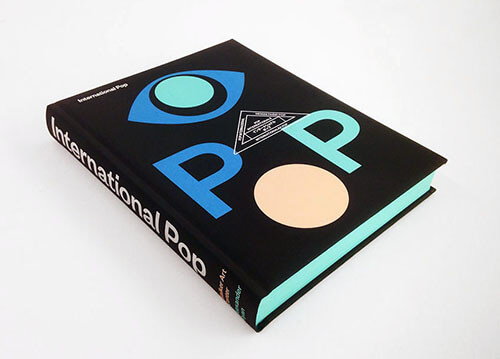 Swiss Institute and ARTBOOK invite you to join us for the book launch of International Pop, where the exhibition curators Darsie Alexander, Bartholomew Ryan, and author Godfre Leung will discuss the vectors and manifestations of Pop art as it formed around the politics, personalities, and urban hubs of the sixties. Canonized as an American development, Pop is among the most expansive phenomenon of postwar art, at once the most recognized "movement" of the second half of the twentieth century and strikingly nomadic spreading not only through Britain and the United Sates but also Japan, Latin America, and eastern as well as western Europe.  Delving into the 400-page publication that takes on the politics, gender roles, and cultural variations of Pop, the organizers will talk about how they created an exhibition that attempts to recast this pivotal time in the history of art and culture, and what Pop foreshadowed of our current media-infused moment.
Please RSVP to rsvp@swissinstitute.net
International Pop
Published by Walker Art Center
Text by Darsie Alexander, Erica Battle, Claudia Calirman, Charlotte Cotton, Dávid Fehér, Ed Halter, Martin Harrison, María José Herrera, Hiroko Ikegami, Godfrey Leung, Luigia Lonardelli, Tomás Pospiszyl.
Darsie Alexander is Executive Director of the Katonah Museum of Art and co-curator of International Pop. As Chief Curator at the Walker Art Center, she organized many exhibitions, including The Spectacular of Vernacular (2011), Event Horizon (2009), 50/50 and Benches & Binoculars (2009). Alexander also served as the Department Head and Senior Curator at the Baltimore Museum of Art and curated the only US retrospective the Austrian artist Franz West during his lifetime, Franz West, To Build a House You Start with the Roof: Work, 1972-2008 (MIT Press, 2008). Her SlideShowexhibition explored the history of projected slides in post-1965 art (Tate Modern, 2005). Alexander started her career as a curator in the Department of Photography at The Museum of Modern Art.
Bartholomew Ryan is the newly appointed Milton Fine Curator of Art at The Andy Warhol Museum and co-curator of International Pop. In 2013 he curated 9 Artists, a multigenerational group exhibition and accompanying catalogue that considered the changing role of the artist in contemporary culture, and travelled to the MIT List Visual Arts Center. Ryan has co-curated a range of projects, including the celebrated abstract painting exhibition, Painter Painter (2013); and two residencies at the Walker, Pedro Reyes' Baby Marx (2011), and Goshka Macuga's  It Broke from Within(2010). He has worked at the intersection of contemporary art and dance, co –curating notable projects by choreographers including Naked (2010) by Eiko & Koma, and Scaffold Room (2013) by Ralph Lemon. Ryan holds an MA from the Center for Curatorial Studies at Bard College (2009) and has contributed to a range of international publications.
Godfre Leung is assistant professor of art history at St. Cloud State University.  He is also a Minneapolis-based critic, and has recently published in Afterimage, Art Journal, and C Magazine.  He is currently working on a book project entitled Against Infinite Playback: Medium, Media, and Digital Audio in Marclay, Tone, and Eno.