Nov 13 2021
Book Launch and Conversation | Nicolas Party: Rovine
Sat | 5PM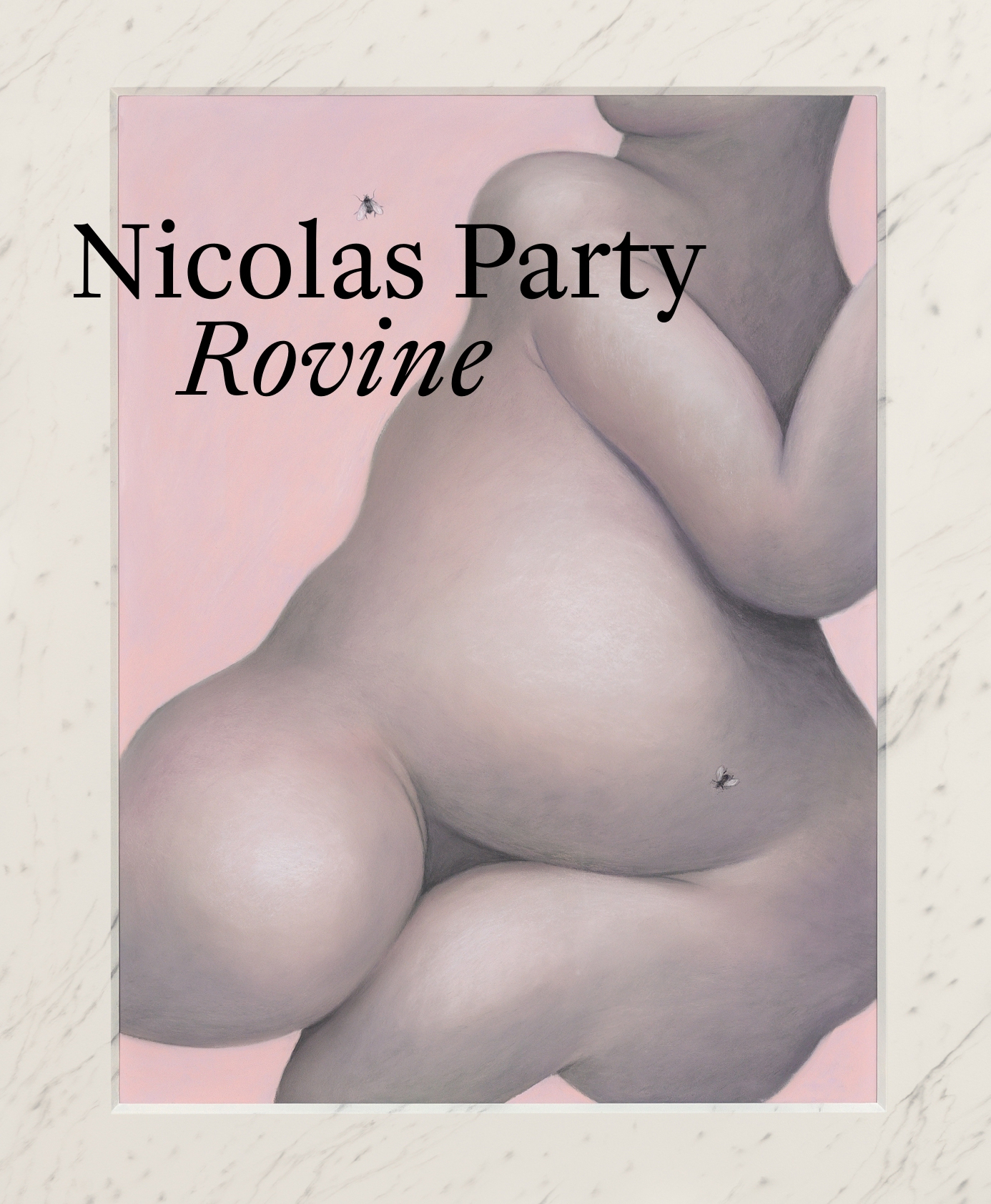 Please join us for a conversation between Nicolas Party and SI Director Simon Castets in celebration of the launch of Nicolas Party: Rovine, a new catalogue published on the occasion of the artist's first major monographic exhibition in Europe at Museo d'arte della Svizzera italiana, Lugano (MASI). 
Unfolding across five distinct environments in MASI's largest exhibition hall, Rovine (meaning "ruins") presented and gave shape to recurring motifs in Party's practice: still lives, portraits, rocky views, caves and landscapes. Across these works, noted for their chromatic inventiveness, formal precision and masterful use of trompe l'oeil, references to art history abound. The influence of artists from Arnold Böcklin to Georgia O'Keefe to lesser known figures such as portraitist Rosalba Carriera and symbolist William Degouve Nunques course through the exhibition and publication. The conversation between Party and Castets will explore such topics and figures, and more broadly consider Party's singular aesthetic, tracing back to the artist's first institutional exhibition in the US, which was held at Swiss Institute in 2012. 
Nicolas Party: Rovine is published by Sheidegger & Speiss and Edizioni Casagrande, and designed by Studio Marie Lusa, featuring contributions by Tobia Bezzola, Michele Robecchi and Francesca Bernasconi. 
To RSVP, please email rsvp@swissinstitute.net. Please note: events at Swiss Institute are limited capacity and entry is on a first-come, first-served basis. An RSVP does not guarantee entry.
Nicolas Party (b. 1980 in Lausanne) lives and works in New York. Recent solo exhibitions include
Nicolas Party
, Le Consortium, Dijon (2021);
Rovine
, MASI Lugano, Lugano (2021);
Nicolas Party
, Kunsthalle Marcel Duchamp, Cully (2021); and
Nicolas Party: Pastel
, The FLAG Art Foundation; New York (2020). Recent group exhibitions include
Hans Emmenegger
,
Fondation de l'Hermitage, Lausanne (2021); and
I will wear you in my heart of heart
, The FLAG Art Foundation, New York (2021);
Collección Jumex. On Razor's Edge
, Museo Jumex, Mexico City (2020); and
Present
, Museum Van Buuren, Brussels (2018). Forthcoming exhibitions include
Nicolas Party | Stage Fright
, Kestner Gesellschaft, Hannover (2021).