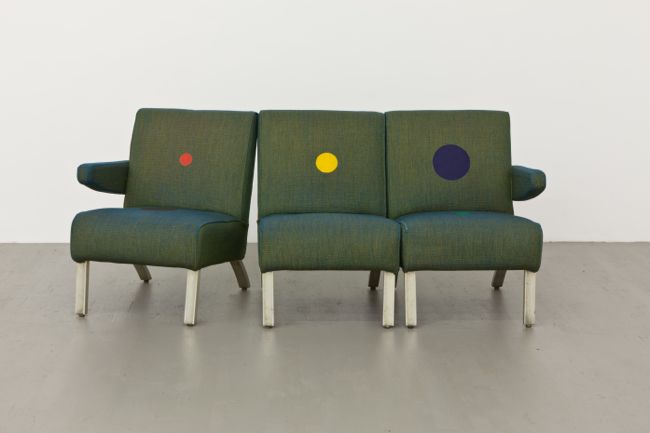 Swiss Institute proudly presents Selected Furniture Sculptures 1979–2012, the first New York solo show of John Armleder in eight years. The exhibition will feature highlights of an open chapter in the Swiss artist's oeuvre, showcasing the breadth and vision of the furniture sculptures from 1979 to the present.

The exhibition is curated by Swiss Institute Director Gianni Jetzer in close collaboration with the artist and consists of both historical and new works as well as two restitutions of historical pieces reported as missing. Several works in the exhibition were initially produced in the 1980s on the occasion of Armleder's solo shows at John Gibson Gallery on 568 Broadway, thus retracing the artist's exhibition history in New York.

Opening reception: Wednesday, September 12, 6 to 8PM

Title image: John Armleder, Furniture Sculpture 60, 1984. Courtesy Daniel Newburg.

BACK / PRESS RELEASE / EVENT


| | |
| --- | --- |
| John Armleder, Furniture Sculpture 185 with Stéphane Armleder, 1988/2012. Courtesy Galerie Caratsch. | |